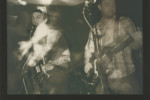 HAWKBIT
Unrelenting fast rock, with a constant melodic yell. It's like punk because we like to say it is. It's like pop because there are some really catchy melodies. It's like emo because fuck us, we don't derserve to live. It's post-something because the song structures are too clever for our own good due to our lack of brain organizational planning skills. It's like goth and industrial because we're not either of those things. It's Sex Positive because there are some dirty yet very polite boys in this band.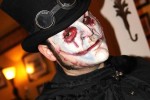 MODERN DAY RIPPERS
Get ready for the new shit babies. You thought you seen it all…you ain't seen nothin'. It's time to rip it up in a modern way, it's time to rip it up in the modern day, It's time for the MODERN DAY RIPPERS! Featuring members of Rotten Fruits, Hotlips Messiah, Turbo Vamps, and Brothers in Crime. You've been warned bitches.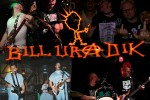 BILL URA DIK
Bill Ura Dik is a tenacious three-piece Chicago punk band, w/ a lust for wine, women, and song. Known far and wide for their original sound, as well as their ability to keep you laughing while they completely offend all your sensibilities w/ their sing along choruses and tongue in butt cheek humor.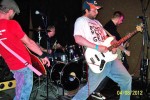 NO TWO WAYNES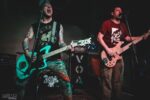 VOICE OF ADDICTION
Voice Of Addiction are politically charged and socially conscious Chicago based punk-rockers. V.o.A. has been around since 2004 doing over 1,500 shows across North America. Having 8 official releases & independently selling over 10,000 physical copies (as well as being involved in countless compilations, and digital sales) these boys have proven they are a force to be reckoned with. V.o.A. has been featured in the video games Skateboard Party 1-3, Snowboard Party 1-2 & Playbook. A feature length documentary on V.o.A. entitled "Punk Band" is out on all major outlets. The new full-length "Divided States" was released 8/5/22. The Video for Shinigami was just released & WON Chicago Indie Music Awards. And we are about to release another video for Division Complex.