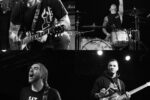 THE LINDEN METHOD
Formed in Chicago IL in 2009 The Linden Method pulls from the various elements of punk, pop-punk and hardcore to create an aggressive and refreshing new sound.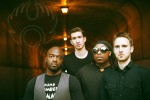 THE CIRCLE VIEW
The Circle View is a captivating band charting new territory in the modern rock genre. The quartet hails from Chicago and hypnotizes fans with their amazing ability to combine melodic, eye-popping hooks, with a straight-ahead rock vibe. This combination allows the band to cast a wide net, capturing the imagination of fans and competitors alike.
With the release of their new album, The Love Rebellion, The Circle View is getting set to launch a nation wide tour. These innovative shows will showcase their new music which is sure to excite the fans old and new.
The Circle View is Lance Ayers on vocals guitar & keys, Tom Howell on guitar, Chris McKenna on bass, and Joey Williams on drums. The members bring their unique backgrounds together, creating a refreshing and distinctive sound that is uniquely T.C.V.
Joell Hayes of Phonology Studio in Chicago states, "From the very first time I heard his music I knew he was special. Now he has the right group of guys with him. It's only a matter of time for a guy like Lance."
The Circle View brings together the influences of the various members, including Jimi Hendrix, Foo Fighters, Rage Against The Machine, Radiohead, Pearl Jam and Prince…. just to name a few.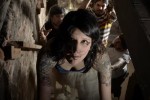 WONDERLAND HONEY
From the lower east side of Chicago, Wonderland Honey is a music project that has been crafted to reflect the noise and catharsis of pinching music out of the sweet nectars of punch drunk love. Striving to recreate a wall of all the music that has accompanied us through childhood, adolescence and adulthood. Never to forget or place behind the responsibility to entertain and hopefully inspire to just get up and shake it ….