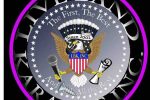 LIVE BAND KARAOKE
We are Chicago's first, longest-running and most successful collective to provide for you the most fun thing in the world: singing with a great band! Whether you see us at one of our always urbane and cheery weekly residencies, a private event for your company, or a festival or University from coast to coast, north, south, east or west, our love is to have you rock with us. Come on up!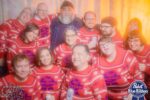 BLUE RIBBON GLEE CLUB
The Blue Ribbon Glee Club is Chicago-based and performs punk rock classics, a cappella-style. Featuring 30+ members and a chorus of voicessigning guitar riffs and bass lines, with no instrumentation save for a drum to keep time, they present punk classics in way you've never heard before. The overall effect is like that of having a group of carolers show up at your doorstep singing songs you actually enjoy.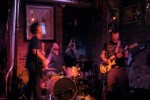 AIN'T NO ER LIKE A STRIPPER
Aint No Er Like A Stripper is a Chicago Based "Power Rock Trio". Its "Queens of the Stone Age" meets" Hendrix", meets" Helmet"