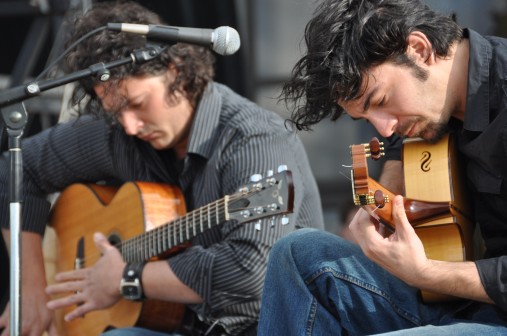 Sunday, Feb 3rd we'll be hosting the guitar virtuosos Andreas Kapsalis & Goran Ivanovic Guitar Duo in the music joint. Representing both Greece and Serbia, this unparallelled sound will make you do one of two things:
A. Practice the guitar really hard.
B. Never touch another instrument again knowing that you'll never even get as close to good as these guys.
Either way, it's really something you have to see while you're alive on this planet. And no, in no way am I overstating that at all.