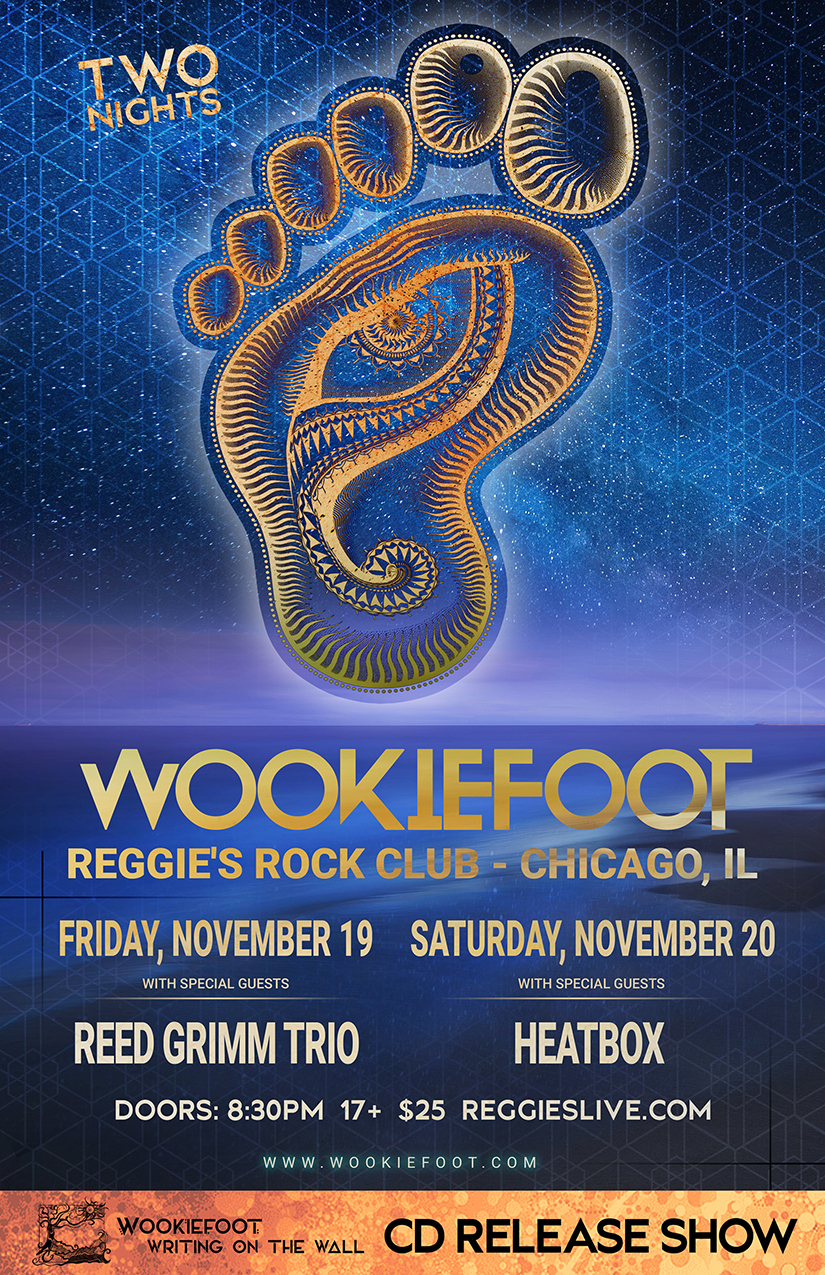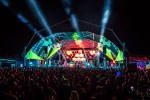 WOOKIEFOOT
Wookiefoot is a band, a non-profit charity organization (BeTheChangeCharities.org), a circus, a philosophy, and a community of globe trekking bliss junkies and believers that are the fuel to keep this Tribadelic Spaceship going! Their charity organization (with the support of their community) has donated over $600,000 to international relief efforts, as well as other environmental and social justice causes. Wookiefoot invites their community home every September… when they host and headline their own Global Conscious Gathering called Shangri~La Festival at Harmony Park in southern Minnesota. 
Wookiefoot's live sets are an entertaining barrage of sonic and visual stimulation. The fast paced circus like set has been called "Short Attention Span Musical Theater". These live performances are a one of a kind experience that mixes Reggae, World Beat, Hip Hop, Irish, Funk, Folk, Rock & more with a large band featuring everything from a vintage Hammond Organ to Bag Pipes! Combine that with a mind-blowing stage show that may include anything (such as a wild light show, projection, costumes, fire, dancers, aerialists, magic, clowns, puppets, etc) 
WELCOME… AND THANK YOU FOR RIDING WOOKIEFOOT!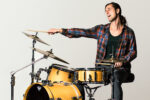 REED GRIMM TRIO
Reed started his musical journey in a way that very few people do. His parents, Steve Grimm and Colleen Raye, were the male and female lead singers of a traveling variety act that entertained people in resorts, casinos, state fairs, and lounges from coast to coast. As the couple had children, they added them to the show…and at the age of 2, Reed took the stage. His primary instrument continued to be the voice until his 12th birthday where he received his first drum set. Everyday after school his garage became his arena. Headphones on he played along with music he had heard throughout his life, gaining him the skills to join the middle school jazz band where he started playing with others for the first time. This sparked a love of jazz music that would land him as one of two drummers to play in the Wisconsin State Honors Jazz Band his senior year of high school. After high school he chose to attend college at the University of Wisconsin-La Crosse where he was recruited to play in the top jazz band while persuing a degree in Percussion Performance. While in La Crosse he was scouted by regionally known horn band "Three Beers til' Dubuque" to be their lead singer, giving him his first sense of professional performance outside of his family's band. He went on to cofound other groups, most notably the band in which he started writing original music, Shoeless Revolution. Not only did Shoeless bring a first in writing music for Reed, it was also where he began lead singing from the drum set. Shoeless Revolution went on to release two original albums "Speak Up" and "From the Inside Out" touring until 2011 when an unsuspecting call from his older sister Jennifer changed the course of his life. On the phone she told him that she won a singing contest to get her to the front of the line for an American Idol audition, but she had missed the age requirements for the show. She was able to transfer the ticket to one person and chose Reed. After graciously accepting, he went to an audition which got him onto the show and propelled him to Live Television where he ended #14 on season 11 in 2012. The aftermath of his American Idol experience brought Reed many opportunities to travel and perform for concertgoers around the world including multiple trips overseas to entertain members of the US Military. His desire to continue to write music grew, and with the help of a successful Kickstarter he released his debut solo album "Reminders" in April of 2018.