After careful consideration, I must regretfully announce the postponement of all remaining WARFIELD shows this year.
When announced, the hope and belief was that we could join together, sharing in what we love and dearly missed without the same level of concern which has been top of mind since March 2020, but unfortunately, that is not yet the case. 
I miss you all, and cannot wait to sing, dance, and celebrate together again soon. Stay tuned for rescheduled shows. Love and best of health to all.
– Justin Warfield…
This concert is CANCELED, all tickets will be refunded at original point of purchase.  Online tickets will be refunded through Ticketweb to the card used for the purchase. Box office tickets must be refunded in person at the box office located on the second floor of Reggies.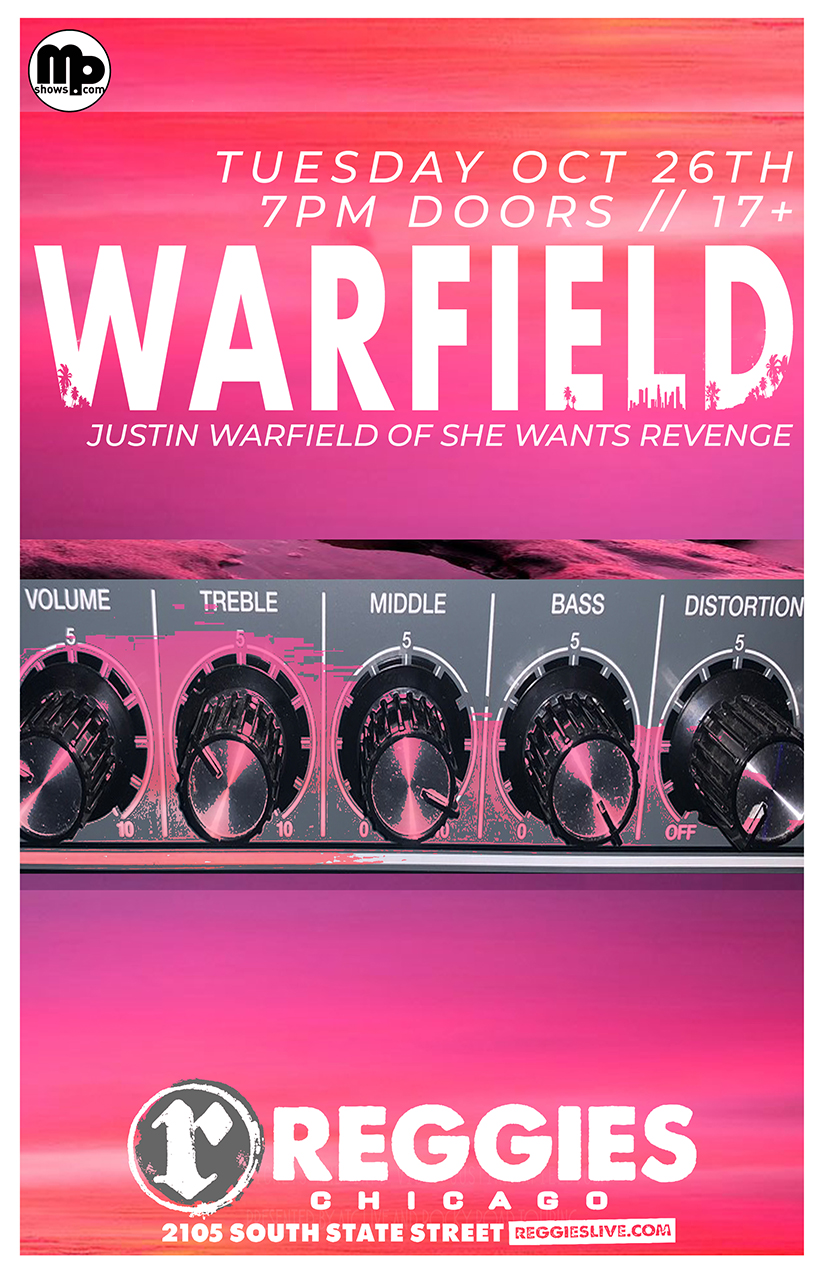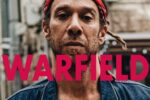 WARFIELD
(featuring Justin Warfield of She Wants Revenge)
* DJ at house parties in the SFV as well as some very dubious Hollywood Teen clubs. (2 Technics and a mixer, 2 crates of records, and a love of hip-hop).
* MC/Lyricist – "Season Of The Vic" from the LP, QD3 Soundlab, produced by QD3 (I had dreadlocks & rarely wore a shirt, but I was all over the radio, MTV-Raps, BET & Pump It Up in high school, so fuck it).
* Signed by Quincy Jones to Qwest/WB at 16 (After 2 years of working with and learning from QD3 his father signs me and the two become mentors to me, off to a good start).
* MC/Lyricist/Producer – Debut solo album, "My Field Trip To Planet 9". (A classic in the UK, too bad no one told me, stateside I was massive in Boulder and a few college campuses).
* Singer/Lyricist/Guitar/Keys – The Justin Warfield Supernaut, S/T Debut album. (An endearing but confused classic rock/grunge/pop band which had we had time to gestate could have been great).
* MC/Lyricist – Bomb The Bass, "Bug Powder Dust" and "Braindead" from the LP, "CLEAR". (First of an ongoing collaboration with the man who would change the course of my life, Tim Simenon. Respect).
* Producer/Guitarist/Singer – One Inch Punch (Secrets Of The One Inch Punch EP, Tao Of One Inch Punch (Rising from the ashes of Supernaut, consisting of Gianni Garofalo & myself, signed by Tim Sim).
* Remixes – Depeche Mode, "Barrel Of A Gun", The Boo Radleys, "Joel", Kylie Minogue, "Confide In Me" (so fucked up), Korn, don't remember the song, but they hated it.
* Guest Vocalist – The Chemical Brothers, "Not Another Drugstore, "Pretty Piece Of Flesh" & "The Montague Boys" on OST Romeo And Juliet, The Freestylers, "Broadcast Channels", Cornershop, "Candyman", Placebo, "Spite And Malice", LHB, "No Transmission",
* Vocals/Guitar – Tape (Garage-gaze LA based band who only ever played in NYC & LA, was subject to a label frenzy, only to burnout after 2 great EP's and several years of blinding shows. Awesome).
* Vocals/Guitar/Lyrics/Production – She Wants Revenge (S/T LP, This Is Forever, Save Your Soul EP, Up And Down EP, Valleyheart. (Finally worked with childhood friend Adam 12 to great results).
* Vocals/Lyricist/Guitar – Timbaland, "In Time".
* Remixes – Placebo, "Meds, Ringside, "Tired Of Being Sorry", Tatu, "Outer Space",
* Vocals/Lyrics – Crystal Method, "Kling To The Wreckage".
* Various Remixes – (Kimbra, "Settle Down", Jason Derulo, "Breathing", Childish Gambino, "Heartbeat", Depeche Mode, "Heaven". (I feel like I'm forgetting something).
* Producer/Executive Producer – Nova Rockafeller (My little sis. Your new favorite artist).
* Secret projects coming….(Plural).
I'm really tired, so if this doesn't make sense or is incomplete, bear with me, I'm switching to Sanka.