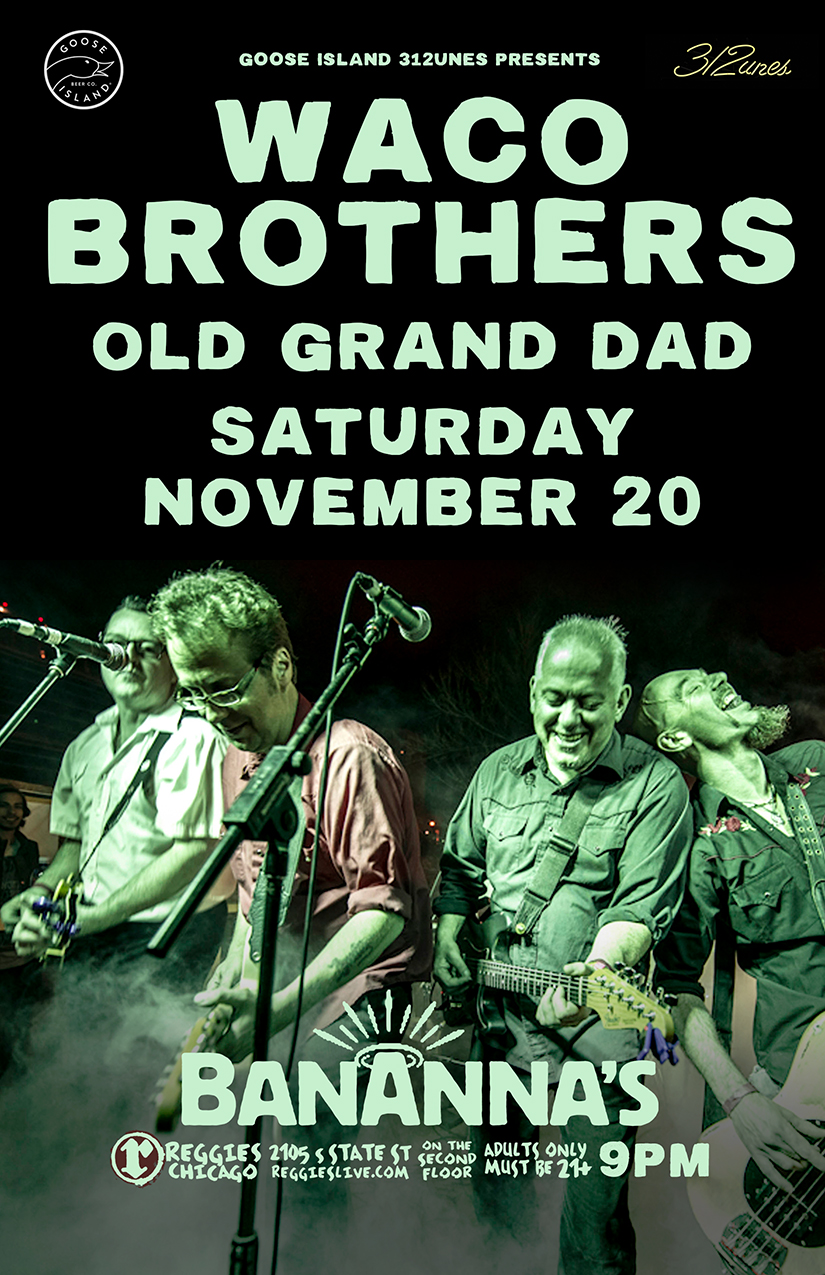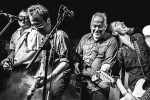 WACO BROTHERS
"I've never been able to find a live band in New York as consistently thrilling and funny and fun as the Waco Brothers." —Author and former Chicagoan Sarah Vowell interview on the Chicagoist.
Ladies and gentlemen, quite possibly the best live rock band on the planet. We've seen them a hundred and sixty seven times, and the Waco Brothers never fail to entertain with their train wreck approach to country. Subtlety is for the weak, so they've chosen the path of optimum mayhem and tomfoolery. In their rollicking career, they have been called everything from the flagship act of the alternative country "movement" to pure butchery. Both are likely to be correct.
The line-up, in case you haven't been paying attention: Jon Langford (Mekons, Pine Valley Cosmonauts), Joe Camarillo, Alan Doughty (Jesus Jones), Deano (Dollar Store, Wreck) and Tracy Dear (World's Greatest Living Englishman).
In a world of corporate-sponsored tours by lame-o alt-rockers complaining about their hotel suites and "country" stars who owe more to Boston than Bakersfield, the Wacos go out every night and play as if their lives depended on it. Their shows at SXSW and CMJ are legendary, and every year threaten to actually collapse under the weight of their runaway brilliance. If you're not drunk, sweaty and out of money at the end of one of their shows, then brother, we pity you.
"…and dancers of all stripes jumped into the uproar on the tiny platform of a stage, seemingly destroying the barrier between band and audience. As the last bits of the tumultuous sound faded away, the crowd picked up the slack, cheering with all their might. A feeling of exhilaration permeated the air, leaving all assembled smiling the knowing smile. They'd been to rock & roll nirvana, and life just couldn't be any better." —Austin Chronicle SXSW
Their mix of hellfire country and mournful punk truly inspire. They are working to save music so you don't have to.
"The band's songbook is filled with political parables fused to a lost highway aesthetic and loads of black humor… pass the bottle and turn up the jukebox." —Time Out Chicago
"What makes the band a force to behold live is their refusal of subtlety. With three lead singers, a three-guitar lineup and a punk rock rhythm section, the band commits at a high level and rarely relents." —The Daily Herald
"The Wacos infuse lefty outrage into rollicking roots songs that lambaste Bush, Christian conservatives, commercial radio, and society in general enough to please any political hardcore band." —Onion A.V. Club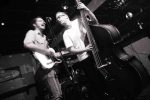 OLD GRAND DAD
OLD GRAND DAD is an ethylene soaked 4-piece from Chicago, Illinois. Bred for rockabilly, these freaks have started sneakin' out by the light of the moon to taste the rest of the "Devil's music." 
California bass man Cody "Goose" Siragusa and Hoosier drummer deluxe Danny Lee Beasley shared a love of the old man's music and a serving job in Wrigleyville; enough said. Their duet turned trio with guitarist and North Avenue homeboy Colin Brennan, a bastard of city and country but Irish enough to break a string each night. Then somehow Chauncey Davis-Mauney snuck in from Mississippi with a harmonica and the room was full. 
Road tested and dancer approved, OGD is an all-singing, all-writing, washer pitchin' electric hayride on fire. BYOFireworks. Goose handles the matches.