The concert featuring Vio-lence  is RESCHEDULED to Saturday November 6, 2021.
Your purchased ticket will be honored at the rescheduled date. If you can no longer attend, refunds are available upon request through Eventbrite.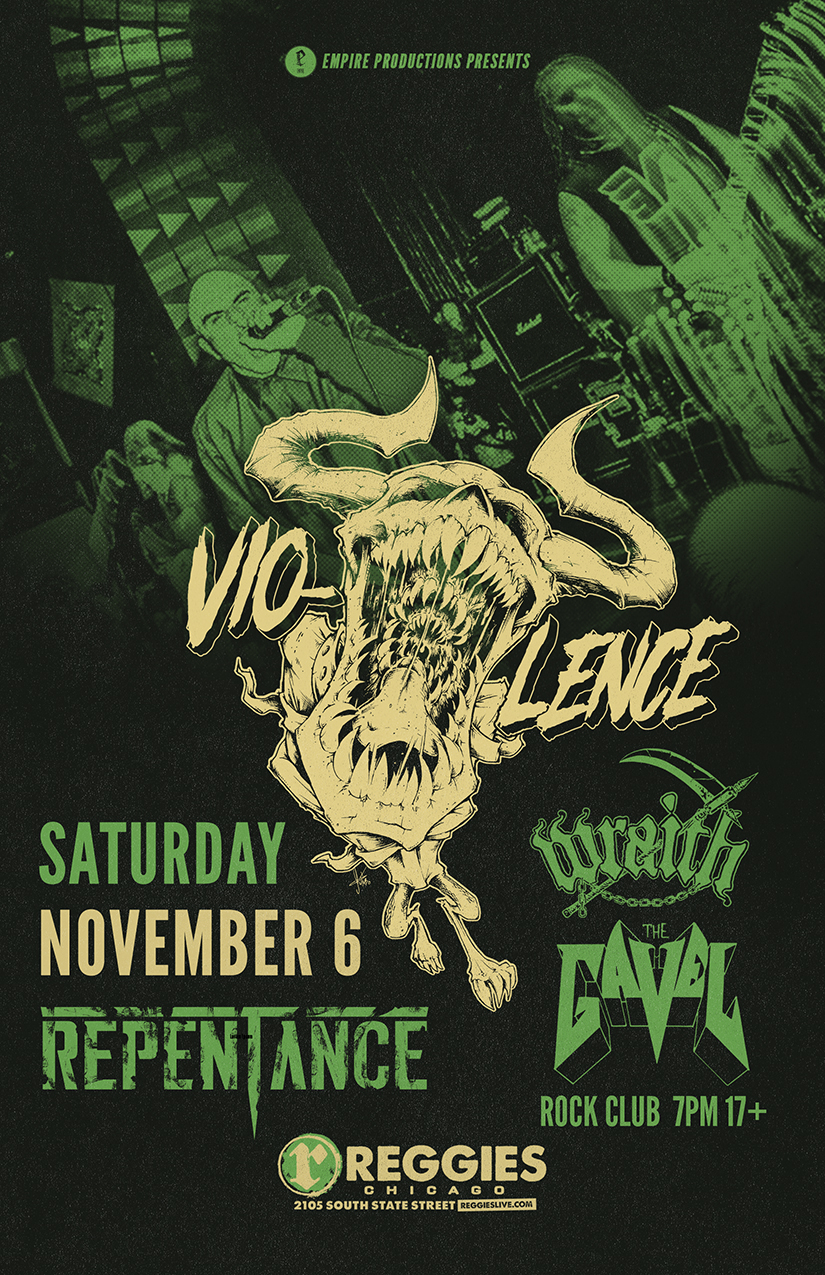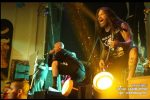 VIO-LENCE
Hailing from the legendary Bay Area Thrash Metal scene Vio-Lence brings a ferocious blend of blazing guitar riffs and aggressive vocal style. This mixture creates an intensity unmatched in metal.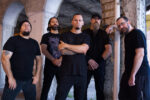 REPENTANCE
Founded in 2018 by former SOIL and DIRGE WITHIN guitarist Shaun Glass, Chicago, Illinois -based REPENTANCE is a primal aggressive metal band; laden thick with heavy slabs of groove mesh that bleed intensity. In spring 2018 the band released their first two demo tracks followed by a critically acclaimed debut album ("God For A Day", 2020) and numerous shows with high profile acts such as TRIVIUM, DEVILDRIVER, JINJER, SKULL FIST, TOXIC HOLOCAUST, SACRED REICH and others, the band soon became known for their distinctive heavy yet dynamic sound, packed with details, groove and tension.
In September 2021 REPENTANCE have announced their worldwide signing to German label Noble Demon and released their crushing new single "Reborn". Taken from the band's upcoming EP -slated for a release later this year- and featuring none other than Corey Beaulieu of mighty TRIVIUM on guitar for a guest solo, "Reborn" is a stunning first peek of what to expect from REPENTANCE in the near future! But not only with a new single but also with a renewed line-up, this track is the perfect introduction to the rebirth of the band's aggressive modern metal sound. The arrival of the ferocious voice of Adam Gilley sets the bar high and makes it apparent that this is truly a cleansing in the band's sound on all levels.
REPENTANCE 2021: Adam Gilley (Vocals), Shaun Glass (Guitar), Eric Burns (Guitar), Eric Karol (Bass) Brandon White (Drums)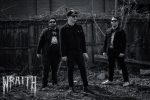 WRAITH
Matt Sokol – Vocals/Guitars
Mike Szymendera – Drums
Chris Petkus – Bass
NWI Blackened Thrash Metal