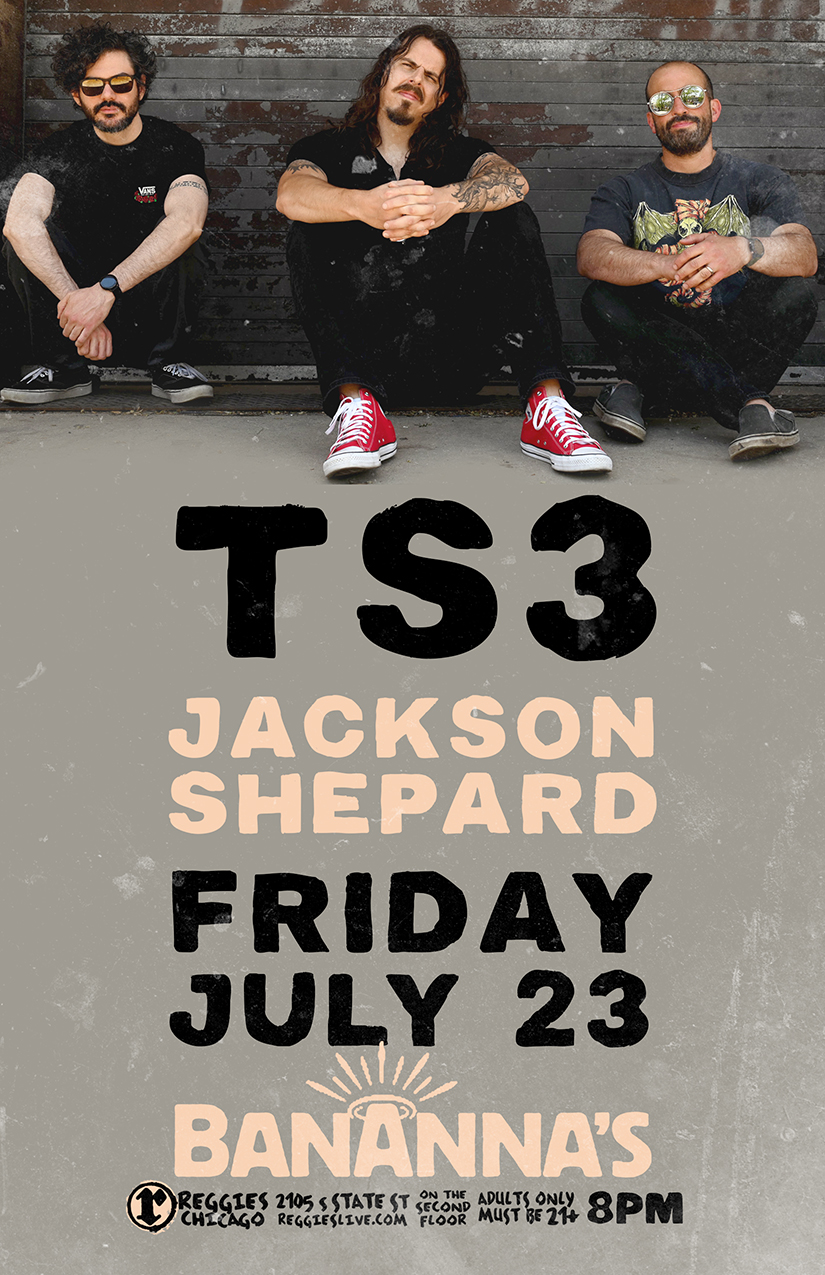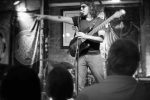 TS3
TS3 is the trio form brainchild of Chicago based Electric Bassist/Composer, Timothy Seisser. This 3 piece musical unit represents Tim's progressive bass artistry in a role that is often times musically blurred, covering ground from ripping leads, to chords, to bass lines. Tim is no stranger in the professional musician scene of Chicago, having worked regularly there for the last 15+ years. He has amassed an impressive performance and recording resume (District 97, Makaya McCraven, Nick Colionne). Rounding out the trio are long time friends and musical collaborators, Jonathan Marks on Drums (Dessa, Monakr, Liquid Soul) and Andrew Lawrence on Keyboards (Bonelang, Bonzo Squad, District 97). TS3's material covers a wide range of musical influences, although it is most often referred to as jazz-fusion. What is crystal clear is the virtuosic bass playing, set to compositions that are forward thinking, yet hard grooving. Formed during the age of porch jams and live streams, this trio evolved out of the necessity to create art, in the most unusual of times. TS3 is set to release their debut album, "It's Just O.K." (producer Tim Lefebvre), in fall of 2021.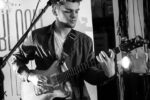 JACKSON SHEPARD
Jackson Shepard is a 25 year old multi-instrumentalist, singer/songwriter, and producer currently residing in Chicago, IL. He has performed with artists including Maurice Brown, MonoNeon, Makaya McCraven, and Braxton Cook; and is currently producing for artists including Silas Short, Adam Ness, and Makena Hartlin. His main project is with the band 'Human Bloom', with vocalist Imani Rousselle.
He is currently wrapping up a solo project set to be released in the fall of 2021. The album, almost entirely recorded from home, explores various forms of electronica, soul, ambient, dance, and Brazilian music. Some of the features include 99TheProducer, Luke Titus, Josh Griffin, and Irvin Pierce.
His current live band consists of Ryan Person on drums, Erik Hunter on bass, and Irvin Pierce on sax.