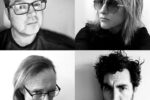 TIBERIUS STRANGE
Spawning from an idea about what a band would sound like in the Dune universe and spinning into something much more, three musicians have come together to explore the realms of sonic space-time through improvised jams. Come along and we'll see where the journey leads!
Improvised jazz-rock-funk-ambient-drum'n'bass-fusion from Chicago, Illinois
Charlie Short – Bass
Bill HIggins – Keys
Jerry King – Drums
Chloe Orwell – Sax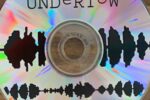 UNDERTOW
Undertow was formed in 2004 as an improvised Jazz trio with a DIY Punk aesthetic. The trio of Michael Baker (bass & piano), Josh Beatty (saxophones), and Henry Mayer (drums & Electronics) recorded the Elmhurst Sessions in 2007 and performed throughout Chicago until 2011. Henry passed away in 2022. Josh & Michael decided to reform the group after playing at Henrys memorial gathering.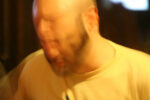 ALEX WING
Alex Wing is a guitarist, bassist and creative musician living in Chicago.  In addition to leading his own groups (Alex Wing Group, People In Trouble) He has played with Nicole Mitchell, David Boykin, Shanta Nurullah, Wanees Zarour, Hanah Jon Taylor, Douglas Ewart, Avreeayl Ra and many more.  He is a co-founder with David Boykin of Sonic Healing Ministries, which has facilitated free improvisation jam sessions on and off in Chicago for almost 20 years.