This concert featuring The Tossers is postponed. New concert date TBA.
Previously purchased tickets will be honored on the new date. Questions about tickets must be directed to Metro Chicago at ask@metrochicago.com or 773-549-4140.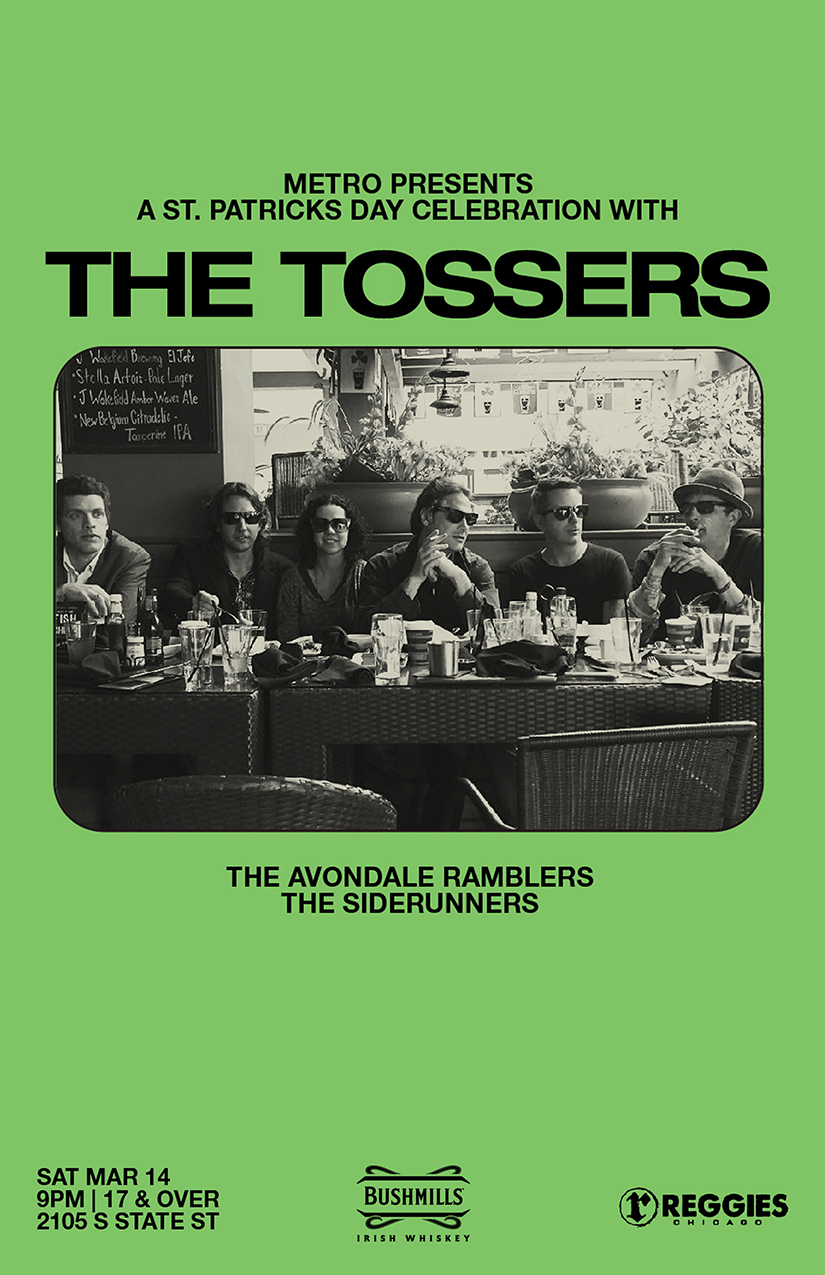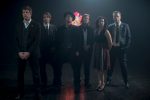 THE TOSSERS
The south side of Chicago has a tough working class reputation, it's also known for one of the largest populations of Irish people this side of the Emerald Isle. So it's not entirely incongruous that a hard luck kid from the south side of town would choose to play traditional Irish folk music in pubs around the neighborhood. At 18, Anthony (T.) Duggins, was doing just that – playing pub favorites and covers of greats like Christy Moore, and Ewan MacColl. Before long his brother and his best friends were playing the original songs he had written as well, and so became The Tossers. The name was taken from an old slang term used for worthless British coins in Sean O'Casey's play The Plough and the Stars. The coins became useless after the southern Irish Free State won independence from Britain, and started to print it's own currency. The term tosser has since come to mean wanker, or it's American equivalent, jag off.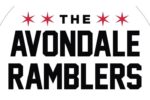 THE AVONDALE RAMBLERS
The Avondale Ramblers have been thrilling music lovers with their unique brand of Celtic folk/rock since their stage debut on St. Patrick's Day 2007 at Chicago's Double Door.
Having shared the bill with The Tossers, The Proclaimers, The Young Dubliners and many more at clubs and Irish fests across the Midwest, the band released 4 acclaimed CDs with original singer Kevin Flynn.
Striking out on their own in 2016 with Dublin native Hugh Daly, manning the lead vocals, founding members Sean Mulroney (bass), Andy Gerber (guitar/mandolin) and drummer Fred Frey continue to refine their blend of folk, rock, blues, country and even gospel; all filtered through an emerald colored lens.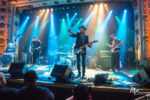 SIDERUNNERS
Veterans of the Chicago punk music scene, these musicians seamlessly cross genres. To see the Siderunners live is a lesson in grit, determination, and above all stamina. With a healthy respect for tradition, this unconventional lineup remembers what was best about music, and the kind of music that has endured over the years.