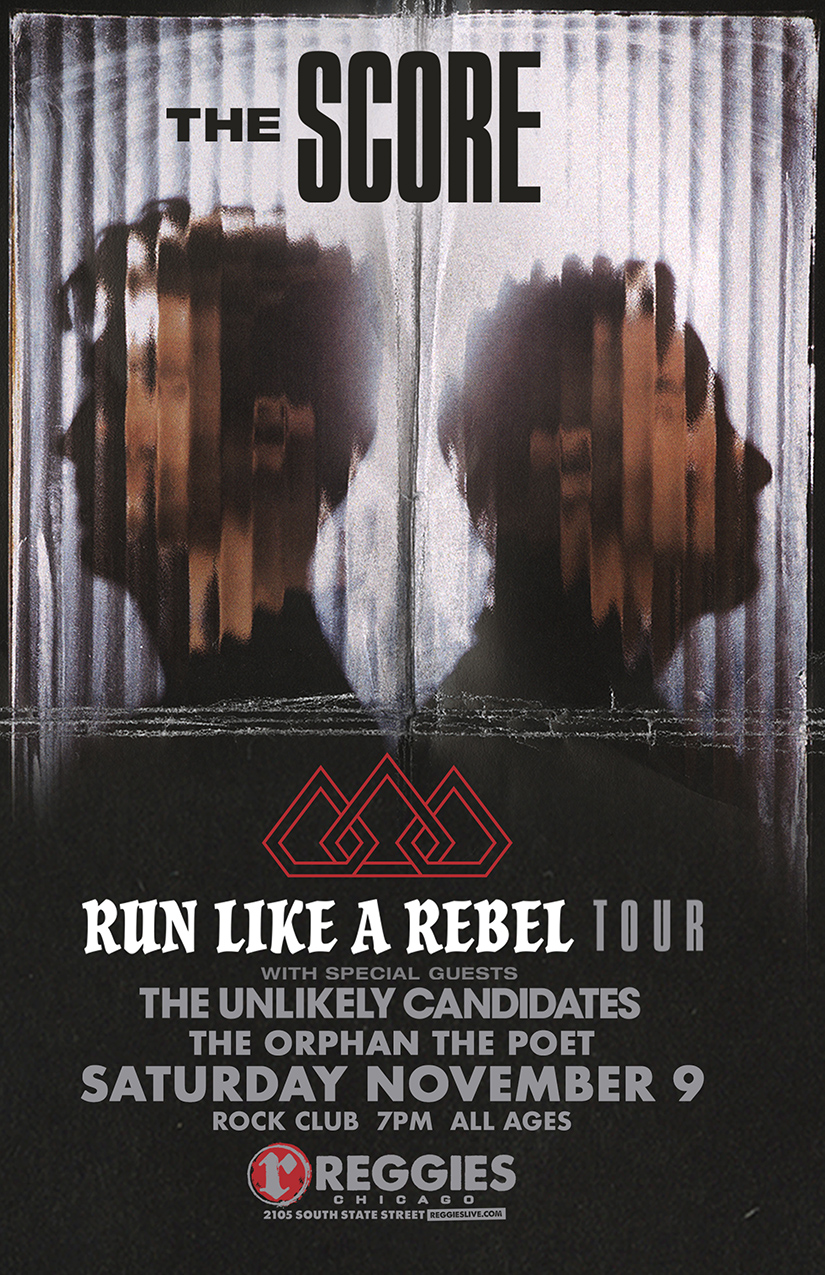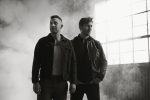 THE SCORE
Rock Duo, The Score, channel fearless rock ferocity with fuzzy guitar riffs and adrenaline pumping beats, dressed in pop hooks and motivational declarations. The LA-based NYC transplants have become a mainstay on the Billboard Rock Songs and iTunes Alternative charts, rubbing shoulders with bands like Fall Out Boy and Imagine Dragons.
In October of 2017, the duo released their self-written, self-produced and self-mixed debut album ATLAS on Republic Records, debuting at #7 on the iTunes U.S. Alternative Albums chart. Its leading single "Legend" became the ubiquitous sports anthem of 2017 and the theme song of the NBA playoffs.
That energy transformed the New York-born and Los Angeles-based duo into a genredefying phenomenon, incinerating the lines between rock, pop, indie, and electronic. Powered by anthems such as "Legend," and "Unstoppable," The Score reached hundreds of millions of cumulative streams within four years' time over the course of three EPs — Unstoppable and Myths & Legends and Stay — and a 2017 full-length debut, ATLAS.
As they ignited venues across North America, Europe, UK and China, their music also began to become omnipresent in movies and television, with songs placed in Power Rangers, Sing Street, Pitch Perfect 3 in addition to campaigns for Jeep, NBA, the Daytona 500 and most recently the NFL playoffs including the Super Bowl.
Inspired by rap adjacent artists Post Malone and K. Flay they began writing in Los Angeles and collaborating with a bevy of high-profile artists, writers and producers including, JT Daly [K. Flay], Heavy [Dirty Heads, Saint Motel, Sleeping with Sirens], and Dave Bassett [Elle King, Vance Joy].
The Score's new EP Stay, out now, is harder and darker than Pressure. Pressure highlighted how to improve yourself and face that inner conflict and the pressures that life throws at you; while Stay is about staying true to who you are as people from the outside world and from within. Stay explores the darker side of the human pursuit.The Stay EP features songs such as "Rush", "In My Bones", "Run Like A Rebel" and their new single, "Stay."
The Score is set to go out for their third US headline tour in 2020.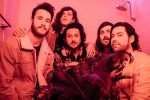 THE UNLIKELY CANDIDATES
Based out of Fort Worth, Texas, The Unlikely Candidates are an indie rock band initially formed as an acoustic duo by childhood friends Kyle Morris and Cole Male in 2008. Eventually expanding the lineup to include guitarist Brenton Carney, bassist Jared Hornbeek, and drummer Kevin Goddard, the band was also able to expand its sound in bigger, more sweeping directions. In 2013, the band signed on with major-label Atlantic and released their debut EP, Follow My Feet. In early 2016, the Unlikely Candidates returned with a hooky new single in "You Love Could Start a War," which made a strong showing on Billboard's Alternative Songs chart.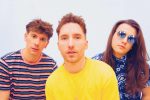 THE ORPHAN THE POET
The idea of a "music scene" is one that is lost on The Orphan, The Poet. Developing their craft in rural southern Ohio, the members of this 4-piece indie rock outfit founded their group on a musical island—not a single band or venue in nearly 100 miles. Though anything but isolationists, the group does wear their solitary inception as a badge of honor, giving it credit for much of the honesty and introspection found in their music. Furthermore, the band has made great strides outgrowing their modest beginnings.