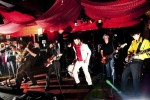 GET UP WITH THE GET DOWNS
"Since 2008, Get Up with the Get Downs have been playing funk and soul with a punk twist. Be ready for original music, deep underground B-sides, and new arrangements of funk hits!"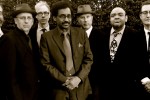 THE RENALDO DOMINO EXPERIENCE
Renaldo Domino, one of the unsung heroes of Chicago soul, is joined by six Chicago music veterans to unleash a groove explosion.
Renaldo Domino – Vocals.
Jason Larson – Guitar.
Kenn Goodman – Keys.
Ralph Baumel – Bass.
Joe Camarillo – Drums.
David E. Smith – Saxophone.
Justin Amolsch – Trumpet.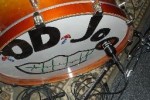 OD JO
Assembled to bring a unique and pure sound to the masses. Creating fresh and original funk that blow ears away while begging for more.