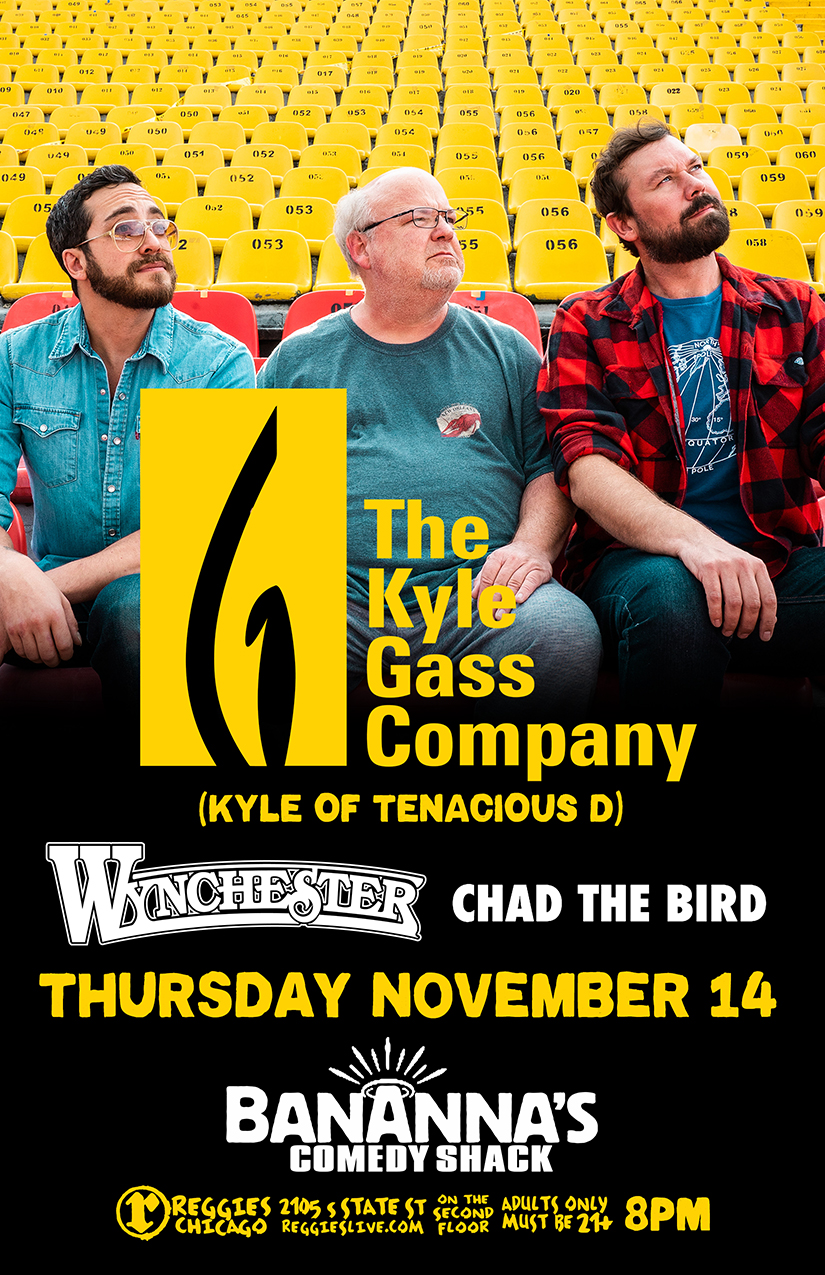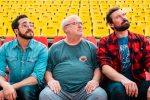 THE KYLE GASS COMPANY
(Kyle Gass from Tenacious D)
What does KG do when he's not playing with the Greatest Band in the World? He assembles an otherworldly super-team of badass dudes to back him up in his own project, The Kyle Gass Band. Along with The D's longtime electric guitarist, John Konesky, resident Sasquatch and guitarist/vocalist, Mike Bray, mythical bass legend, "Uncle Jazz" and percussion genius/international heart-throb Tim Spier, the rollicking gentlemanly ensemble traverses hill and dale to bring earth-shattering rock and roll to the wanting 100's. If you're lucky enough to catch this man-herd on the road, you'll surely count it as one of your finest living days. If you're less lucky (but still quite fortunate) to have only cast ears on the debut recording, then consider yourself nothing short of pregnant. 2 years off-and-on, and in between Tenacious D mega-tours, the accomplished men honed their sound and forged a master-work only craft-able by the deepest knowledge of a master. Men, women, children, domesticated house pets, earth roaming wild mammals, sea-dwelling creatures of the deep, insects, species yet unknown, gods and leaders, universal truths, and earthly lies; all lay wanting in subjugation to the new interstellar constant that is the Kyle Gass Band. Get the record today, throw on some headphones, and take the journey, friends, for you have something the band can never have… The ability to listen, with child-like wonder, to the magic of song, while having no earthly clue how to create such brilliance… Such is the albatross of genius.. Such are the chains of unparalleled skill… Such is the KGB.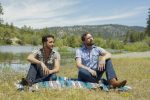 WYNCHESTER
"Wynchester captures a unique, yet classic approach to Country Music, mixed with the familiar sounds of Southern and Classic rock."
Mike Bray and John Konesky surely take their music seriously, but kindly with the wink of an eye. From classic uptempo barn burnin,' truck drivin' songs, as well as "tear in your beer" ballads, they leave no stone unturned. Wynchester has been surprising critics with their modern approach to classic songwriting; songs that tell tales, songs of heartbreak, and even some comedic numbers that will surely bring you back for another listen. It's a memorable mixed bag of good times, time and time again.
At their live shows, Wynchester surely stands out amongst its peers. A sharp dressed high energy act that will keep your boots tappin' till closing time. Influenced by Southern greats like Lynyrd Skynyrd and The Allman Brothers Band, as well as songwriters from Marty Robbins to Jimmy Webb, while tapping into the sense of humor inherent in acts such as Dr. Hook, Jerry Reed or Brad Paisley. As always, they plan to tour and make music as long as people care to listen, then again they'd probably do that regardless!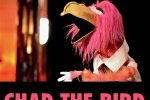 CHAD THE BIRD
THE CHAD LIFE IS A HARD LIFE BUT LIVING IT HAS NEVER BEEN EASIER! CHAD TAKES PICS SO YOU CAN EXPERIENCE THE CHAD LIFE FROM THE COMFORT OF YOUR COUCH AND/OR FUTON. SO FOLLOW ON TWITTER AND THE INSTAGRAM. IT'S THE ONLY WAY.