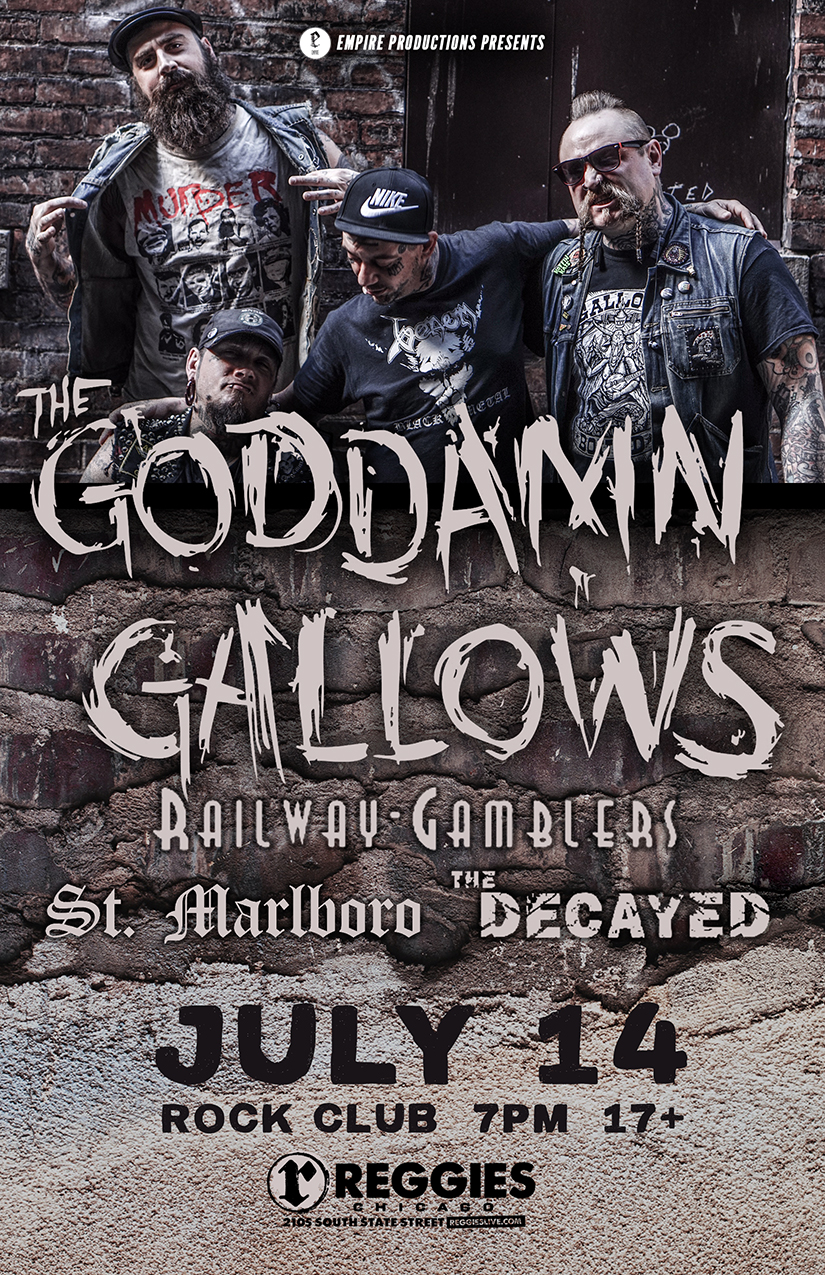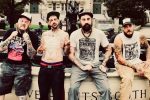 THE GODDAMN GALLOWS
The Goddamn Gallows formed in 2004 by founding members and Lansing/Detroit natives Mikey Classic on guitar and vocals, Fishgutzzz on upright bass, and Amanda Kill on drums -replaced by current drummer Uriah Baker (aka; "Baby Genius") in 2006. The trio started out migrating around the West for a time, holing up in Hollywood squats and squalid apartments, before releasing several albums: The Gallows EP (2004), Life of Sin (2005), and Gutterbilly Blues (2007), and finally hitting the road nearly full-time to establish their presence in the psychobilly-country scene while honing their self-described "twanged-out punk rock gutterbilly". In 2009 the addition of Avery, a fire-breathing, accordion and washboard player, as well as Jayke Orvis (formerly of the .357 String Band) on mandolin and banjo, prompted The Goddamn Gallows to explore many new directions with their songwriting and in their live performances. As evidenced on their most recent 2009 album, Ghost of The Rails, and as witnessed by their spectacular and tireless live shows, The Goddamn Gallows began to forge a path founded on their very own brand of contagious primeval abandon: an unpretentious and from-the-gut carnivalesque smorgasbord of parts old time revival, circus sideshow, and good old-fashioned rock and roll. The result falls dead center into a head on collision between something like a Western honky-tonk impromptu parking lot rodeo, and Suburbia (the 1983 Penelope Spheeris cult classic film, not the location).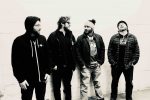 RAILWAY GAMBLERS
Railway Gamblers is a four-piece folk rock and blues group. All four members have been very active in the local music scene of the Southside of Chicago, having performed at numerous venues with other projects. The formation of the group occurred when primary songwriter, Brendan Folliard, began seeking a band to perform his original works. Having played with the other three members in the past, Matt Fricks, Joe Sexton, and Sean Wilmsen joined him to form Railway Gamblers. The group focuses on creating original music with unique sound that combines folk, blues, bluegrass, country, and rock and roll.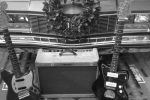 ST. MARLBORO
St. Marlboro was formed by a couple of Chicago punks in 2014 in order to explore the timbres and twang of country and American folk music, with the energy and dynamics of 90s alternative and grunge music.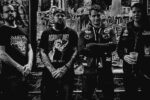 THE DECAYED
Forged from the working class streets of the South side of Chicago, The Decayed brings a blend of classic punk, hardcore, and thrash to obliterate the ears of their listeners. Made up of four veteran musicians, The Decayed brings about songs of isolation, annihilation, and determination with a blend of horror and gore storytelling. With an attention to detail and dedication, The Decayed brings extremely fast riffs, haunting melodies, and heavy breakdowns to form a perfect explosion of the senses.