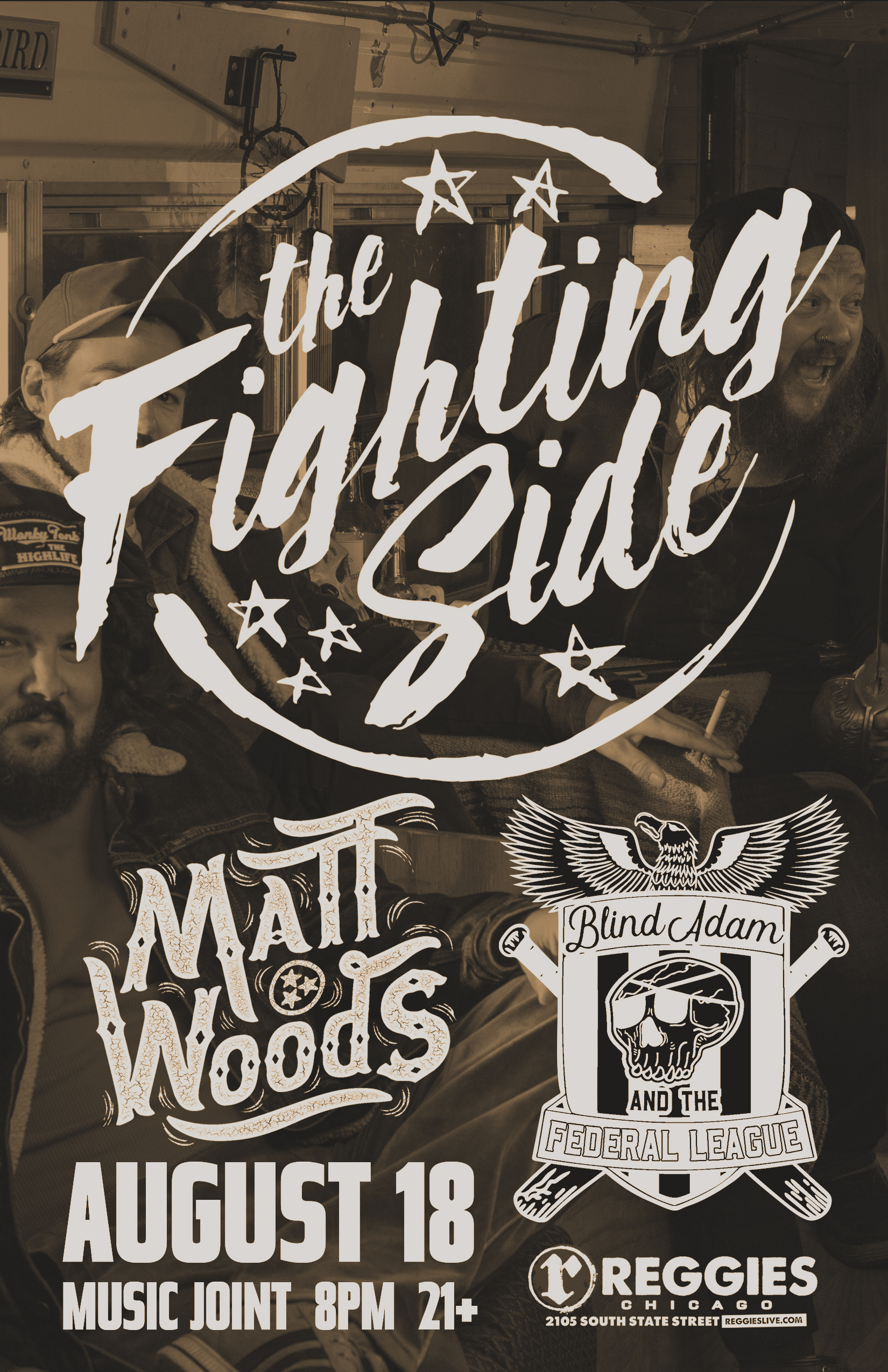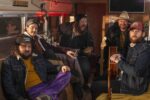 THE FIGHTING SIDE
St. Louis honkytonk rock 'n' roll act The Fighting Side is making waves throughout the Midwest, and the status quo of country music has been given notice.
Frontman Brad Jackson makes it all clear. "Each one of us has been doing this for a long time, but in different musical realms. Some of us cut teeth on punk rock, some of us on bluegrass or surf rock, and I'm a traditional country guy with a long punk rock history it all matters." The styles each member contributes is distinct, but the resulting sound is something altogether innovative, yet familiar in the way that defines songs you can't get out of your head. Screaming telecaster lead guitar from David Newman and the walking bass lines of Ben Gastman, combined with Jackson's deep baritone growl, say it's something between country music and southern rock, while the punk/blues backbone from behind the kit of Timmy Kendrick and the guitar of Seth Barnhart transform the output into something that's really not country music at all.
The songs this act delivers, hard-hitting in both arrangement and lyrical content, are the carefully crafted art pieces of a group that clearly has a formula down pat. "Seth and I have been friends since 5th grade", says Jackson, "so there's a definite element of understanding between us. Sometime I deliver an idea, a one liner or a melody that's been banging around in my head, and it's like he just automatically knows where I'm heading with it. That makes it easy, and we take those ideas to the full band and watch them grow as each of us adds a piece of ourselves to the tunes. Having the incredibly cool lineup that we have is the secret recipe  Everybody in the band writes the songs together." And while the songs are the heart of this act, the banter and the obvious clout and decades of experience they display on stage are the edge.
While working on a new album (hopefully hitting in mid-2024), The Fighting Side is currently touring on their sophomore release Hellbent on Hardtimes, available on iTunes, Spotify, and wherever you buy music online.
When this act comes to town, you put your damn pants on and go see what honkytonk insurgent rebel rock 'n' roll looks like if you know what's good for you.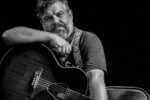 MATT WOODS
Matt Woods is a product of Appalachia. You can hear his East Tennessee roots tangled in the lines of his songs and it is through this filter he distills the world, both external and internal, into his unique brand of songwriting. You can call it Americana, folk rock, even country music but no matter what it's called it is, at it core, honest and heartfelt. Spending most of his time on the road, either engaging listeners as a solo artist or enrapturing them with his band, Matt Woods and the Natural Disasters, he would say, if asked, that he is "just trying to share some truth and get along." 2019 brought the release of Woods' 4th full length studio album, Natural Disasters, and an impressive touring schedule in support of it across the US and Europe, the latter of which having become a yearly endeavor since the release of 2016's How To Survive. As the global Covid-19 pandemic brought touring to a halt, Matt moved forward in other ways including keeping connected via online events, writing for future releases, and even releasing an EP titled Mornings After as a companion piece to the 2019 album.
Both Natural Disasters and Mornings After, produced by Joey Kneiser (Glossary and Austin Lucas), share insights to the realities of our place in time as perceived through Woods' eyes and enriched by the talents of Adam Meisterhans on electric guitars, Jeremy Mackinder on bass guitar, PJ Schreiner on drums, and Mike Webb (Chris Stapleton, Poco) on keys with Lance Howell (Big Shoals) and Kashena Sampson providing harmonies throughout. Along the way, Matt has shared the stage with the likes of Chris Knight, Black Oak Arkansas, Bobby Bare, Frank Turner, Roger Alan Wade, Zac Brown, Drivin' n' Cryin', Will Hoge, Roger Clyne (of The Refreshments), CAKE, Robbie Fulks, The White Buffalo, The Black Lillies and others.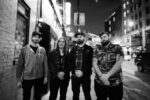 BLIND ADAM AND THE FEDERAL LEAGUE
Blind Adam & The Federal League is:
Adam Gogola – Vocals/Guitar, Alex Simotes – Bass/Vocals, Nick Cvijovic – Lead Guitar/Vocals, Tim Schuman – Guitar/Vocals Athen Erbter Drums
Founded in 2017 in Chicago, has developed into something of an anti-fascist punk rock family band. Founding members (Blind) Adam Gogola and Alex Simotes turned a handful of Adam's acoustic demos into what would become the band's self titled debut LP before playing a single show. By 2019 the band had played all over the midwest on regional tours, small festivals, and as support for Anti-Flag, Ben Nichols (Lucero), Ever Clear, Bowling for Soup, CJ Ramone, Dog Party, and more.
After several lineup changes and a 7" on Anti-Flag's A-F Records, the band headed to Pittsburgh to record An Act of Desperation with Chris "2" Barker of Anti-Flag at the helm as producer/engineer. The plan was to release An Act of Desperation in early summer 2020 and spend the year on the road, but plans changed with Covid-19. The band quickly shifted gears to support mutual aid and survival programs, hosting a nine-week livestream series raising over $10,000 for community relief efforts. The band spent 2020 and 2021 in the streets in solidarity with the Black Lives Matter uprisings and mutual aid projects around Chicago. With the fall 2021 release of An Act of Desperation, the Federal League played a handful of shows around the midwest with bands like The Copyrights, The Dopamines, and The Eradicator. The Bouncing Souls invited the band to join their spring 2022 tour alongside Pkew Pkew Pkew, but Covid-19 cases forced both openers to cut the tour short.
After a busy fall playing DIY shows, FEST 20 in Gainesville, and a run with Anti-Flag, The Suicide Machines, We Are The Union, and The Gully Boys, the band is looking forward to a busy 2023, starting the year in Asbury Park to work on a new record with Pete Steinkopf of The Bouncing Souls.