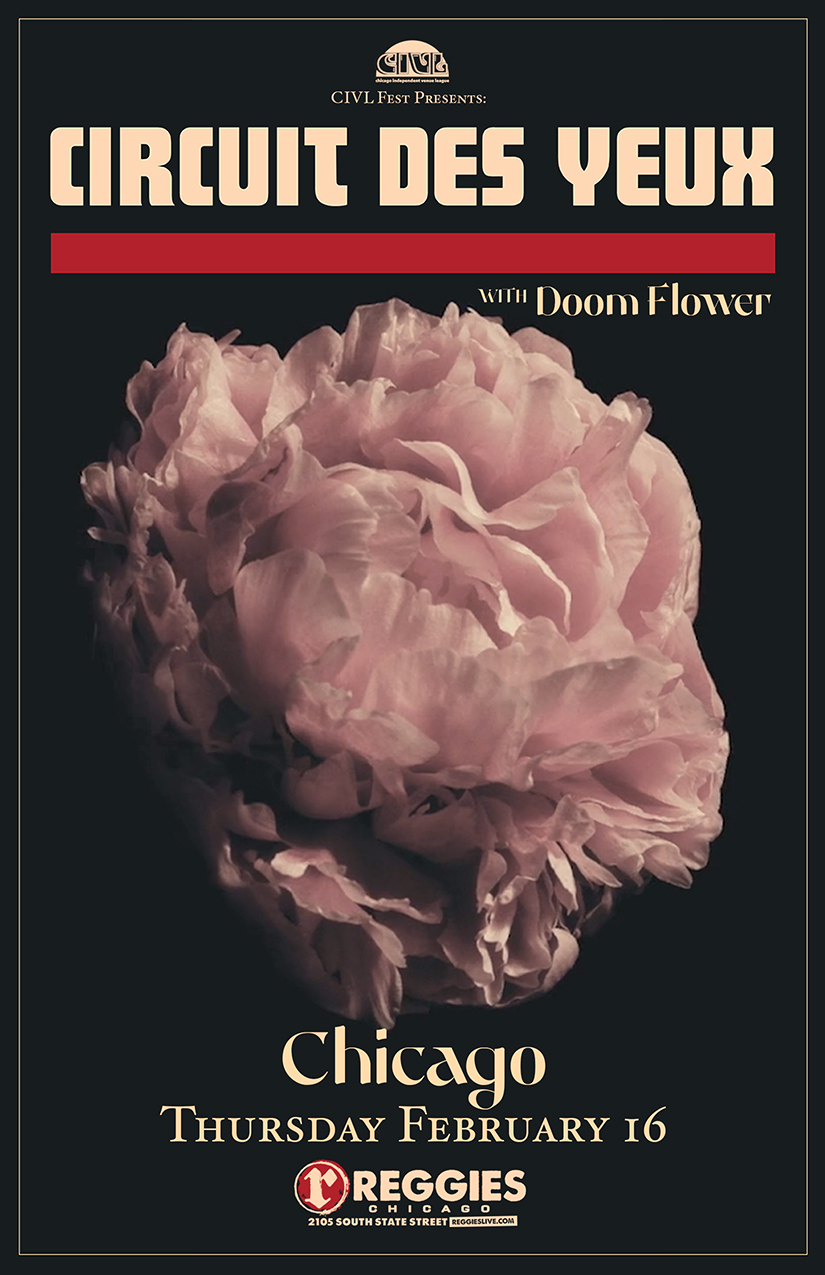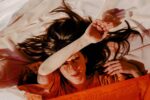 CIRCUIT DES YEUX
Haley Fohr is a vocalist, composer and singer-songwriter based in Chicago, Illinois. Her musical endeavors focus around our human condition, and her 15 year career as Circuit des Yeux has grown into one of America's most successful efforts to connect the personal to the universal. She is most distinctly identified by her 4-octave voice and unique style of 12-string guitar. Her recent works include an Original Soundtrack for Charles Bryant's silent film Salomé (1923), commissioned by Opera North, her critically acclaimed 2021 album -io, and two LPs under the
mysterious moniker of Jackie Lynn.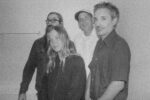 DOOM FLOWER
Doom Flower is a Chicago-based band consisting of Jess Price (guitar/vocals), Bobby Burg (bass), Matt Lemke (synth) and Areif Sless-Kitain (drums).
"Limestone Ritual," while reminiscent of many '90's and aughts alt-rock and trip-hop greats like Mazzy Star, The Breeders, Cat Power and Portishead, also sound unlike anything else currently being released. What's most exciting about Doom Flower is that they've emerged fully formed. This is a band who understand who they are and what kind of music they want to make. And the execution confirms their skill set. There's a ferocity in their decision making, from their controlled notes on the guitar to their minimalist percussion to Price's soft, yet emotionally piercing vocals. Moody and evocative, Doom Flower has landed on a formula that should surely make them one of the city's newest breakout successes.
-Britt Julious, Chicago Tribune
Limestone Ritual doesn't have a single focal point–the interplay between Price's tendrils of guitar and Burg's resonant, minimal bass is as engrossing as Price's half-mumbled singing. The sublime, easygoing guitar melody of "Break Cycle" exudes a sleepy optimism, which is exactly the tone I'd like to see for the music of 2023.
-Leor Galil, Chicago Reader