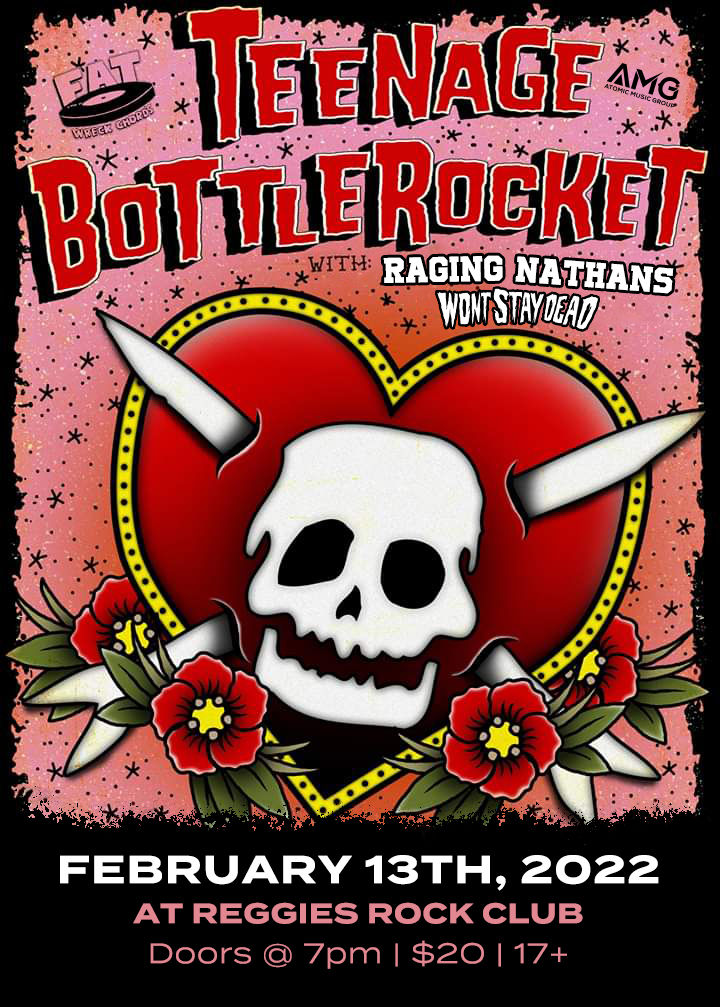 TEENAGE BOTTLEROCKET
They've toured the world countless times. They kept the leather jacket-and-Converse look alive through an increasingly neon landscape. They've written songs about KISS, Top Gun and Minecraft. Hell, they've even been on CNN a few times. Please welcome back to the spotlight Wyoming's own Teenage Bottlerocket, whose ninth album, the 12-track Sick Sesh! — traffic-cone-orange cover art and all — will be released 08/27/2021 on Fat Wreck Chords. Recorded in November 2020 at the Blasting Room (the band's eighth straight full-length with producer Andrew Berlin), Sick Sesh! is a little bit rougher around the edges than the last few TBR albums. "We spent a lot of time on guitar tones this time around — that was important for us," he says. ""We made sure to bring the noisy, loud, irritate your fuckin' mom guitar back. There's a ton of intentional guitar noise and feedback. This is punk rock, after all." "Fat Mike called me and said, 'Hey, this is your best record," Carlisle recalls. "I said, 'Cool, thanks for noticing.'" With Sick Sesh! ready to drop, Teenage Bottlerocket will return to the road once more throughout 2021 and beyond, and you can expect to hear plenty of new tracks peppered into their already high-energy sets. Given that the band is already two decades old, however, is there any chance of the band slowing down? Carlisle shoots that idea down right away. Well there you have it: The three things in life can always count on are death, taxes and Teenage Bottlerocket.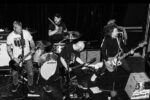 THE RAGING NATHANS
The Raging Nathans are back with a brand new LP less than a year after their last full length album. Their new LP "Waste My Heart" steps it up in every way. "Waste My Heart" is their 4th studio album and it sees a major development in the bands songwriting. The ability to write 1 minute and 30 second punk rock rippers with anthemic choruses is now highlighted by their penchant for writing slightly more complex songs that blend intricate guitar work with the honest and introspective lyrics New themes collide with familiar ones including poverty, politics, love and hate. The drumming is tight, the bass is always in your face, the music is relatable, and clearly having a solid line up for several years has done the band good. The evolution of The Raging Nathans is on full display and their collaborative efforts really shine on "Waste My Heart". This album proves their importance as a band to their peers and to themselves every step of the way. They are prolific, unapologetic and "Waste My Heart" cements their legacy in stone as the worlds last great punk band. Every record they have released topped the one before it and "Waste My Heart" is no exception. The record was recorded by Luke McNeil (The Copyrights, Hospital Job) and was mastered by Stephen Egerton (ALL, Descendents). FFO: early Propagandhi, Bad Religion, The Ramones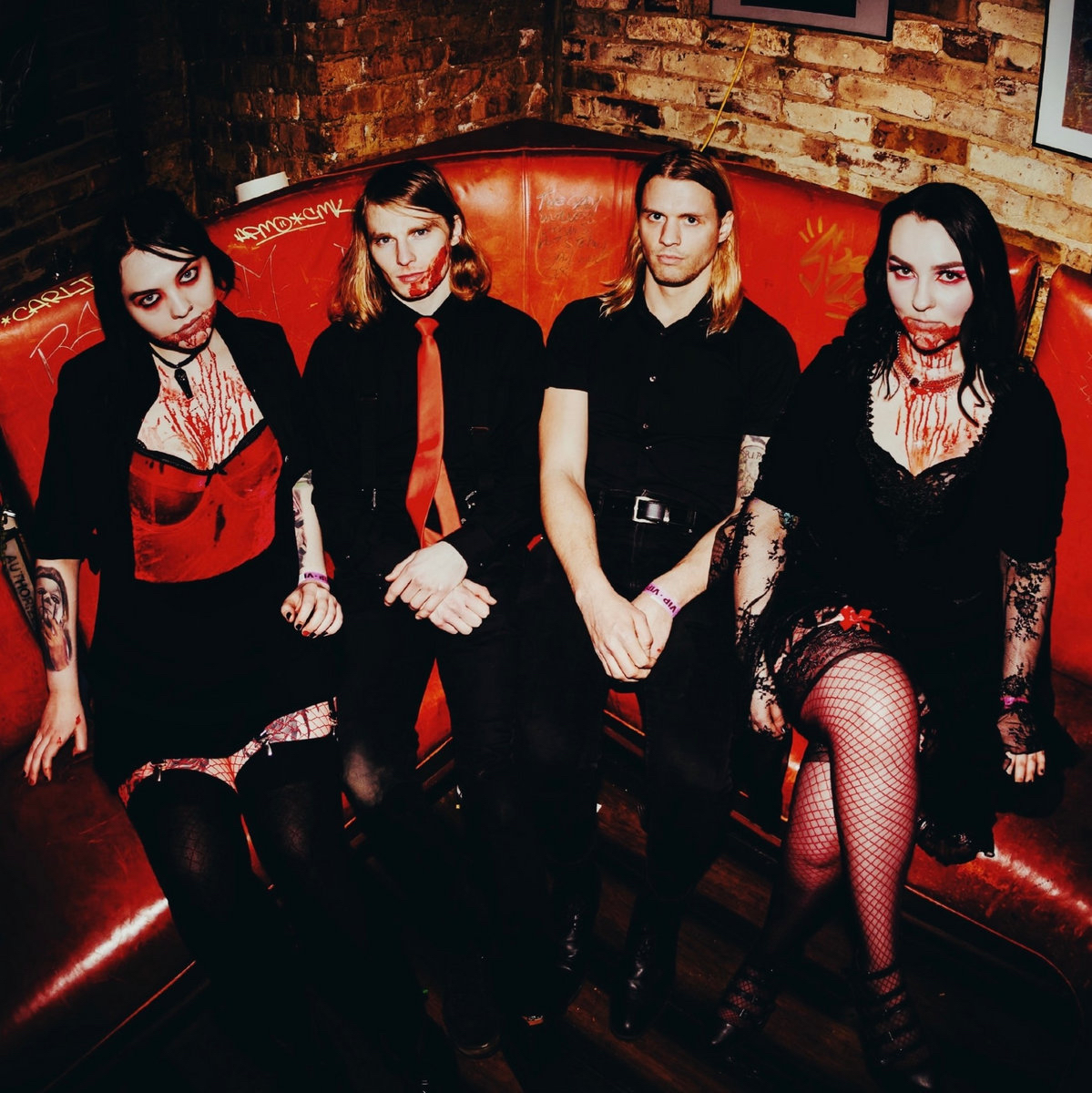 WON'T STAY DEAD
Won't Stay Dead is a horror-themed punk band with grunge and new wave influences from Chicago, blending catchy hooks and harmonies with macabre lyrics.
The band formed in 2017 and has been playing with the current lineup since late 2022.
The band's first full length album, Purgatory, was released in October of '21 on Don't Panic Records & Distro