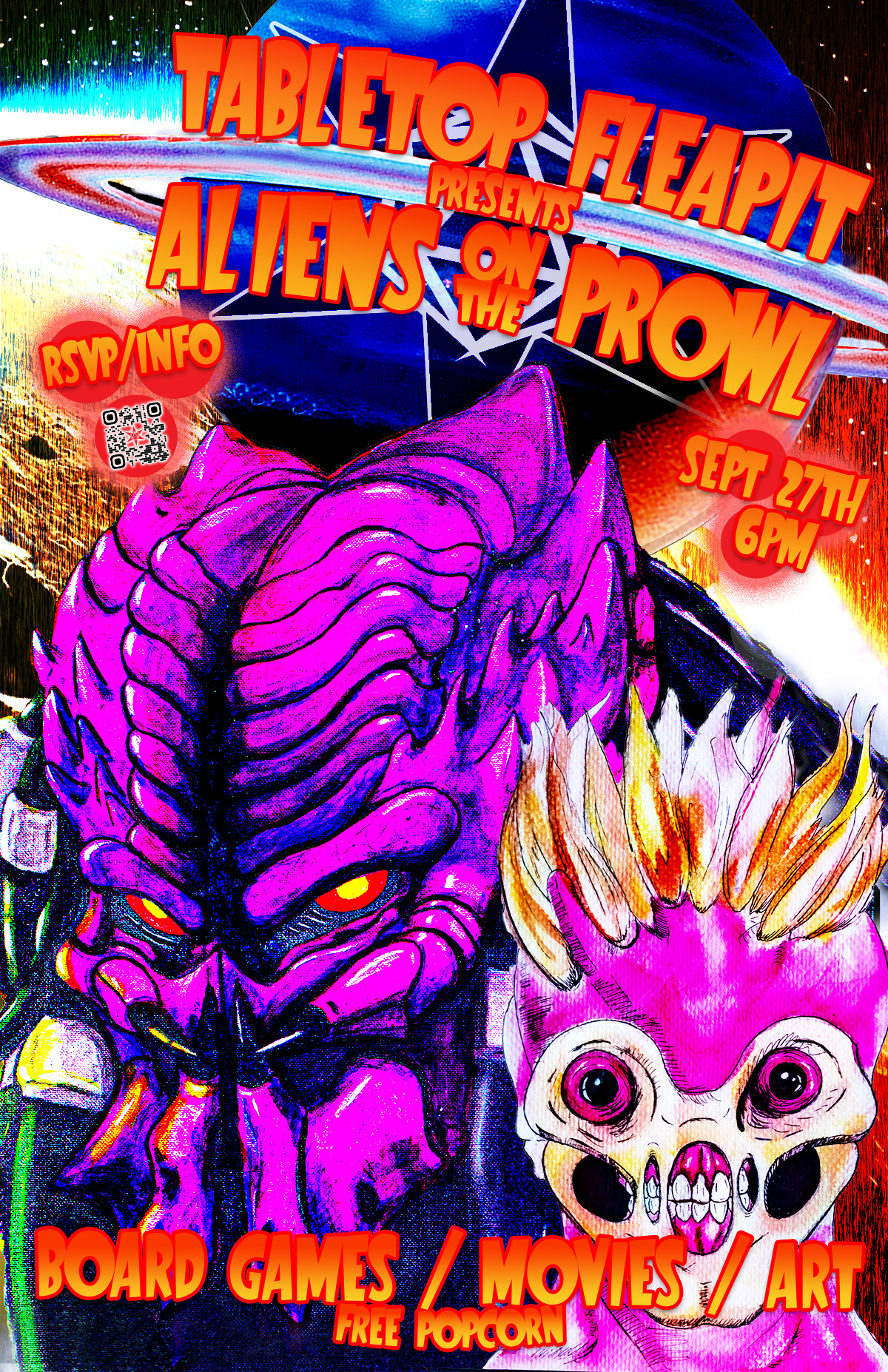 Tabletop Fleapit Presents: Aliens in Pursuit
The Tabletop Fleapit Presents: Aliens in Pursuit
All of us are in pursuit of something. Extraterrestrial beings are no different than us.
Some of these beings are simply interested in experiencing new things, while others are drawn to the thrill of the hunt, and some of them just blindly follow their animalistic instincts.
This month's featured theme will be all about alien creatures that are on the prowl to satisfy their needs.
Featured Movies and Showtimes:
Featured Games:
Get to the Chopper!!!
One Night Ultimate Alien
Spaceteam + NSFS Expansion