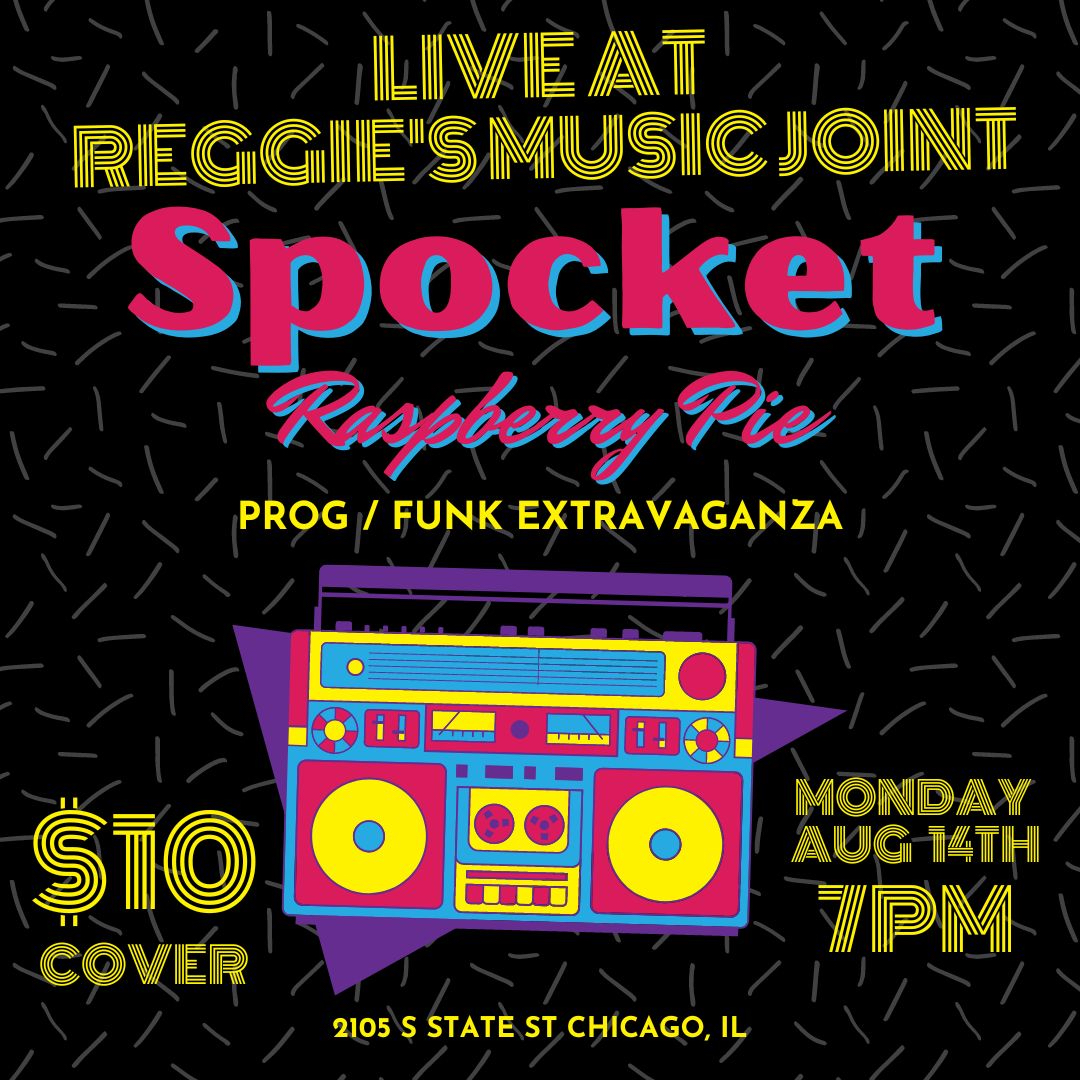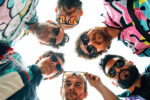 SPOCKET
For nearly a decade, SPOCKET has been delivering it's signature sauce of technical, upbeat jams and harmonically sound arrangements to it's loyal and wildly entertained Chicago fanbase.
This sextet's mission is clear: Deliver a high energy, windbreaker-laden and solo wheel spinning performances to unsuspecting crowds, while backing their flashy stage presence with catchy hooks and an extra helping of chops to boot. So if you're looking for a band to cure your chronic ailment of boring and mundane instrumental Fusion shows… "Put some SPOCKET on it!".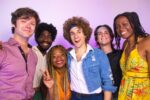 RASPBERRY PIE
"….Orlando's #1 dance band." – Orlando Magazine
Since their first show in 2015, Raspberry Pie have been packing dance floors across the US. Raspberry Pie are all about funky, tongue in cheek songs with singalong choruses, with tunes like Loveseat, Nerdy Talk, and Wet Blankets being prime examples.
They've headlined at several notable cons across the US, including Florida Supercon in Miami, PAX East in Boston, and Dragon Con in Atlanta. In the summer of 2022, with a revamped and expanded band (now featuring the Molasses Brass and a cyborg drummer) they began touring nationally, with a whirlwind 2 week tour up and down the east coast.
They released their latest single, "Nostalgia" on March 24th.
Raspberry Pie is:
Doug – Lead vocals, guitar
Ryan – Lead vocals, backing vocals, keys
Mariah – Trombone
Ben – Bass, backing vocals
Rachel – Trumpet, lead and backing vocals
Kyle – Drums, percussion