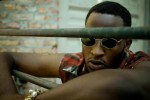 THE GTW
The Gtw (Greater Than Wealth) is a kid with a fiery passion for hip hop, afro breaks and alluring synths. He was born in Chicago to two Nigerian Immigrants. He quickly got immersed in the culture of his native ibibio tribe. The sound of up tempo nigerian music flooded his household on a daily basis. "I guess all those years of listening to my parent's favorite jams influenced the type of  music to do," says the Chicago born musician.
This 20 year old producer/writer has worked with many in the indie music scene.  His music fuses house with hip-hop and other worldly elements which helps propels his music to an innovative standard. His buzz is steadily rising and he is getting looks as the next rap artist to push the envelope of creative music not only in Chicago, but everywhere in the world. His ability to perform with incredibly high energy is one of the reasons why he is gathering loads of people on his supporter bandwagon.
He created his first solo project "Dont Smoke The Cigarette" as celebration music for the world cup. The Gtw's debut release has  gotten allot of good reviews from notable magazines and websites such as MTV Iggy and Art Nouveu. Sgt Tibs from Chicago Now says, "Don't Smoke The Cigarette is one of the more impressive mixtapes I've heard." URB MAG calls the mixtape, "A project with an eclectic mix of beats and rhymes." The project features collaborative efforts from such artists and producers as Sunny Norway, Zip Justin Warren and  Braxton Holmes. With singles such as "Running all my life" and "Blow Me Away," he is definitley giving the listener a quality hearing.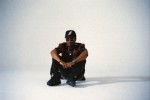 CASEY VEGGIES
Casey Veggies (né Casey Jones) may be young but he definitely knows the value of prioritizing. Although this '90s baby (born July 18, 1993) entered high school with hoop dreams, playing shooting guard for the varsity squad of Inglewood High School's Sentinels, the Los Angeles native's interest in rapping soon eclipsed his passion for basketball.
Back in ninth grade, the young MC had been recording songs and posting them on his MySpace page just for fun. But after receiving positive feedback on a few of his early tracks, Casey Veggies began to re-evaluate his relationship with music. "I was just writing and writing but then when I began recording things just started to fall into place," says the emerging breakout star. "The response I got made me take it more seriously."
While Casey Veggies originally started out as one of the founding members of the hip-hop supergroup Odd Future (OFWGKTA), he decided to strike out on his own following the release of his first mixtape, 2007's Customized Greatly Vol. 1, which he dropped at the age of 14. "I just had a different vision for my own rap career," Veggies says, explaining his decision to go solo. "I wanted to do my own thing."
With the release of 2009's Customized Greatly Vol. 2, Veggies not only proved that he had the potential to be more than just another MySpace star, but he also began to work closely with friends Joshton Peas and Anwar Carrots to establish a merchandise and artist management company called PNCINTL, better known as Peas & Carrots International. In an interview with The Madbury Club, the remarkably entrepreneurial teenager demonstrated a strong head for business as he discussed how "strategic sponsorships, limited merchandise, organic partnerships, social presence and influence ability have proved fundamental in the success of Peas & Carrots and thus, Casey Veggies."
Indeed, Casey Veggies' grassroots approach to marketing and promotion has not only garnered him more than 75,000 Twitter followers and over a million views on YouTube, but also scored favorable press coverage from a multitude of influential blogs and magazines, including complex.com, missinfo.tv, RapRadar.com, vibe.com, xxlmag.com, thesource.com, worldstarhiphop, and MTV's RapFix blog.
Shortly after graduating high school in the spring of 2011, Casey Veggies joined Mac Miller as an opening act on his Blue Slide Park tour. Since then, he has performed with West Coast heavy hitters such as Nipsey Hussle, Dom Kennedy, Kendrick Lamar, and Hodgy Beats of MellowHype, as well as his friends from Odd Future, Tyler, the Creator and Domo Genesis, plus pop star Rita Ora, in addition to collaborating with artists such as YG, Rich Hil, Chip Tha Ripper and Raheem Devaughn.
In 2011, Delicious Vinyl helped with digital distribution of Casey Veggies' independently released full-length debut album, Sleeping In Class, which he followed up a year later with his latest mixtape, Customized Greatly Vol. 3, released on April 9, 2012. Next, the prolific young rapper who supported Big K.R.I.T. on summer 2012's Live From the Underground Tour has a new mixtape called Life Changes in the works. "I'm moving a little away from the volumes," says Veggies. "I want to prove to people that I can put together a full package." As with all of his releases, Veggies' forthcoming projects are sure to be ripened to perfection.
Veggies are good for you and so is his music. Live and grow.