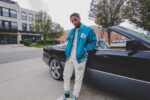 ROCKIE FRESH
If you are looking for a versatile rapping style infused with intricate bars and self-inspiration, Rockie Fresh is the artist for you. The independent Hip-Hop vet is a product of the cultural hub Chicago and brings a style unlike any other from the city.
Rockie Fresh aims to reach new levels of success, inspiring fans and living up to promise to his friends and family along the way. In each release, Rockie seeks to show a different side of himself as a person and an artist, providing a complete look into his story with each bar and beat. The latest glimpse into Rockie's world is the Slide Thru Part 2, capitalizing on one of the best 2020s of any artist and pairing him alongside some of the elite artists in his city.
His family currently inspires Rockie Fresh, presently engaged in a journey of fatherhood alongside music. He is presently using his music to give his take on everything that is going on in his world.
"My recent life experiences taught me that prayer is important when trying to navigate properly through life," Rockie said. "Also, hard work can beat bad situations; when times get tough, work harder."
With a new project on the horizon, Rockie Fresh is focused on creating better art with each drop. With two albums in the works for 2022, Rockie exudes excitement for his new music.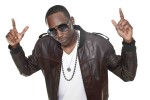 YP
YP aka Backwood Jones is an Eastside Chicago rap artist that has made his city proud. Inking a deal with Universal/Republic Records in 2011, YP started the wave of signings that featured Chief Keef, King Louie, etc.


YP started rapping in 2007 and has evolved into a beast. He has opened for legends of the game, with Q-Tip & Nas co-signing his talent. Already releasing a half dozen critically acclaimed mixtapes between 2011-2013, be on the lookout for the next offering, Backwood Jones, in Summer 2014.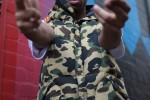 VIC MENSA
Born in 93, Vic Mensa is an independent recording artist from Chicago, Illinois who released his mixtape INNANETAPE online last year to critical acclaim. Vic has toured North America with J Cole and Disclosure and Danny Brown on his recent European Tour. Vic is also the leader and co-founder of the SAVEMONEY collective.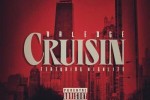 NALEDGE
(from Kidz in the Hall)
Naledge is a Chicago-based MC and one half of the hip-hop group Kidz in the Hall.