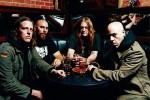 NACHTMYSTIUM
The incorporation of other influences have helped the band create a sound that is unique to them specifically, and will continue to work as an ever-expanding unit with the ultimate goal to create metal music that pushes boundaries and walks into uncharted territories.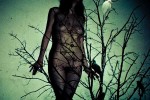 THE ATLAS MOTH
Sludge, Psychedelic, Metal, Doom.
Smoke 'em if you got 'em.