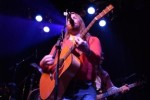 MR. BLOTTO
Mr. Blotto was born in Chicago as an off-night vehicle for musicians who loved each others playing but were in different bands at the time. The only rule was that they would only play what they loved. That philosophy continues today and has led Mr. Blotto into unique musical situations.

Mr. Blotto takes the Jam band asthetic into areas unfamiliar to the standard Jam Scene. They have been known to cover entire albums by Led Zeppelin and the Who as well as perform entire shows of Country and Reggae. Artists as diverse as the Grateful Dead, the Flaming Lips, Willie Nelson and The Velvet Underground have seen their material interpreted by Mr. Blotto in the 2000+ shows the band has performed in the last 15 years, yet covers only pepper the bands hefty catalog of original material stemming from five studio albums and other unreleased crowd favorites.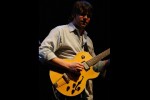 DIRK QUINN
Philly based jazz/funk guitarist Dirk Quinn has been spending the past decade performing and developing his own unique style of music. Having just released his sophomore album, "QuinnTet," Quinn's musical prowess appears as prominent as ever. Drawing inspiration from music of all types, his solo acoustic sound has been compared to the guitar "pyrotechnics" of Keller Williams and Michael Hedges, while his full band compositions bear resemblances that range from the honest, urban funk of Soulive to the brave experimentation of Medeski, Martin and Wood. Since the inception of the Dirk Quinn Band at the beginning of 2007, the QuinnTet has landed some prestigious bookings around the region, all the while gaining a strong fanbase with its' high energy live performances.