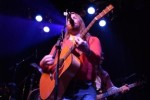 MR. BLOTTO
Mr. Blotto was born in Chicago as an off-night vehicle for musicians who loved each others playing but were in different bands at the time. The only rule was that they would only play what they loved. That philosophy continues today and has led Mr. Blotto into unique musical situations.

Mr. Blotto takes the Jam band asthetic into areas unfamiliar to the standard Jam Scene. They have been known to cover entire albums by Led Zeppelin and the Who as well as perform entire shows of Country and Reggae. Artists as diverse as the Grateful Dead, the Flaming Lips, Willie Nelson and The Velvet Underground have seen their material interpreted by Mr. Blotto in the 2000+ shows the band has performed in the last 15 years, yet covers only pepper the bands hefty catalog of original material stemming from five studio albums and other unreleased crowd favorites.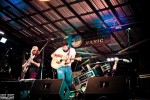 THE CALAMITY CUBES!
The Calamity Cubes!, a Kansas based roots band, with members Brook Blanche, Kody Oh, and Joey Henry play a very original style of music, hard driving banjo, upright bass, and acoustic guitar make up the instrumentation. The music would best be classified and a blend of traditional Country, Folk & Bluegrass, with the fire of an 80's Punk Band. They take heartache and pain seriously, you can hear it in
many of their tracks, soaked in misery and whiskey, the Cubes! always deliver a song for any emotion. The Cubes! travel the country on tour, regularly! These guys have been slowly making a name for themselves over the years and captured the hearts of music lovers worldwide! With three releases under their belts, the Cubes! are creating a catalogue of timeless roots music one track at a time! This Farmageddon Records Band will surely satisfy your need for real roots music!