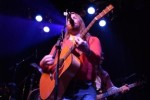 MR. BLOTTO
Mr. Blotto was born in Chicago as an off-night vehicle for musicians who loved each others playing but were in different bands at the time. The only rule was that they would only play what they loved. That philosophy continues today and has led Mr. Blotto into unique musical situations.

Mr. Blotto takes the Jam band asthetic into areas unfamiliar to the standard Jam Scene. They have been known to cover entire albums by Led Zeppelin and the Who as well as perform entire shows of Country and Reggae. Artists as diverse as the Grateful Dead, the Flaming Lips, Willie Nelson and The Velvet Underground have seen their material interpreted by Mr. Blotto in the 2000+ shows the band has performed in the last 15 years, yet covers only pepper the bands hefty catalog of original material stemming from five studio albums and other unreleased crowd favorites.
BIG ANT'S JAM SESSION
Bring your BASS or HORN or GUITAR or STICKS or WHATEVER you play, and come sit in with some of Chicago's best. Big Ants Jam session is an open improv session playing jazz, soul , punk , rock or whatever style of music is appropriate for the time at the time they play it. The ever changing band is curated by drummer, Anthony Capers.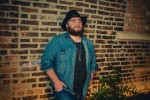 BRITT DIGNAN
Chicago native, singer-songwriter Britt Dignan has the ability to capture your heart with his talent for writing meaningful lyrics placed smoothly over his slick Acoustic melodies and impromptu jams. He paints a picture with his folky story telling, soulful rooted voice and extraordinary stage presence, placed a top a high energized passion and love for music!
Joining the midwest music scene in early 2005, Britt has shared the stage with many nationally touring bands and playing a plethora of well known Venues and establishments. He has become an accomplished Singer/Songwriter throughout the Midwest and its surrounding states. Also taking part in his share of touring and multiple projects over the years. His band is made up of some the finest musicians in Chicago and has the benefit of having many guest musicians at any given show.
His first full length album "Ordinary Life" was released in late January, 2014 and has concert goers of all ages raving over his fresh southern folk style and old timey blues jams with a jazzy twist. You will find yourself singing his catchy songs over and over again. Such as, "Friendly Neighbors", Get's You High", and his hit single "Lover's and Sinners". Britt Dignan was voted "Chicago Deli Magazine's, Artist Of The Month" August 2014, and plans to release another album in late 2015.