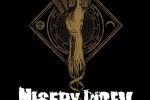 MISERY INDEX
In their 12-year existence, MISERY INDEX has released 4 studio albums, several EP's, and performed over 1000 concerts in 45+ countries. Their long-awaited new full-length is expected in 2013 on SEASON OF MIST records.
MISERY INDEX began as a studio project in 2001, when vocalist and bassist Jason Netherton (ex-DYING FETUS) joined together with guitarist and vocalist Mike Harrison and drummer Kevin Talley (ex-DYING FETUS) to record their debut EP "Overthrow." This 5-song death/grind-attack received considerable praise in underground circles, shifting Misery Index into a full time project with the addition of Sparky Voyles (ex-DYING FETUS) on guitar.
In 2002, Mike Harrison and Kevin Talley left the band to focus on other projects and the latter was replaced by Matt Byers, who took up drum duties for their first US tour that summer in support of KATAKLYSM. In 2003, MISERY INDEX released their first full-length "Retaliate," to exceptional reviews and numerous support tours in Europe and North America supporting bands such as DYING FETUS, AMON AMARTH, DEICIDE, and NILE. In 2004 a video for "The Great Depression" was released, complimenting their first Live DVD, which featured a full set recorded in Athens, Greece. Later in 2004, Adam Jarvis (ex-ALL WILL FALL, currently in PIG DESTROYER) took over on drums, just in time for MISERY INDEX to hit such European festivals as Wacken Open Air, Brutal Assault, and Party San Open Air, followed with more touring alongside bands such as BEHEMOTH, NAPALM DEATH, SUFFOCATION, ROTTEN SOUND, and MAGRUDERGRIND. In 2005, guitarist and vocalist Mark Kloeppel (ex-CAST THE STONE) joined Jason, Adam, and Sparky, solidifying the line-up for the next 5 years.
In 2006, the second full-length "Discordia" was released, followed by even more persistent touring alongside bands such as FEAR FACTORY, DESPISED ICON, JOB FOR A COWBOY, BENEATH THE MASSACRE, NECROPHAGIST and ORIGIN. In 2007, MISERY INDEX appeared on festivals like Hellfest in France and Tuska in Finland, as well as hitting places like Turkey, Bulgaria, Ukraine, Romania and Croatia for the first time. However, despite being on the road for months, MISERY INDEX were ready to finalise their third full-length, so recordings commenced with Kurt Ballou (CONVERGE) at God City Studios in May of 2008. Later that year "Traitors" was released, and the band embarked on their next tour with ORIGIN and ABYSMAL DAWN right as the album was hitting stores. Reactions from both critics and fans were raving, and the album showcased an exceptional return to form.
In 2008 and 2009, the band toured extensively, playing alongside and supporting bands such as THE BLACK DAHLIA MURDER, SOILENT GREEN, HATE ETERNAL, THE FACELESS, CANNIBAL CORPSE, PSYCROPTIC and many more, as well as seeing their first trips to play in places like Mexico, Russia and Iceland, an appearance on the prestigious Extreme the Dojo festivals in Japan, the Maryland Death Fest in Baltimore and European festivals such as Summer Breeze, Party San, Hellfest, and Death Feast. Entering 2010, the band booked time at Wrightway Studios with producer Steve Wright in their home state of Maryland to commence recording of the fourth album.
MISERY INDEX released "Heirs to Thievery" in May of 2010, dropping like a bomb on the death metal masses and shattering all expectations. The album was both a commercial and critical success, elevating the band into headlining slots in both Europe and the United States. "Heirs to Thievery" showcased the growing maturity and depth of the band, as the varied song writing shifted naturally from nuanced, blasting technicality (Fed to the Wolves), to pit-inducing groove (The Carrion Call), to crushing heaviness (the 7th Cavalry). The growth and penetrating hooks of the songs took the band to new levels, and was followed by several tours with bands such as GRAVE and AEON in Europe, PSYCROPTIC, ORIGIN, and DECAPITATED in Australia and DESPISED ICON, REVOCATION, JOB FOR A COWBOY, GOATWHORE, and ETEHATEGOD in North America. 2010 also saw the departure of long time guitarist Sparky Voyles, who was replaced by lead guitarist Darin Morris.
Festivals followed in 2011, with MISERY INDEX making appearances at Obscene Extreme, Tuska, With Full Force, Metalfest Open Air, and Neurotic Death Fest, as well as seeing their first visit to countries such as Colombia, Thailand, Indonesia, and Malaysia. In 2012, the band made an appearance supporting CANNIBAL CORPSE on their US 'Torture' tour, while also joining the Full of Hate festival tour in Europe alongside CANNIBAL CORPSE, BEHEMOTH and LEGION OF THE DAMNED. On the Munich date of Full of Hate tour, the band recorded their first live album. Captured professionally in all their raw intensity, the album will be released on numbered, die-cut vinyl and digital download in February of 2013.
The new album 'The Killing Gods' is due May 23rd, 2014 on Season of Mist Records
LIKE RATS
Like Rats is a death metal band from Chicago.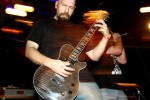 MORGUE SUPPLIER
Morgue Supplier has been a part of the Chicago metal scene since 1997. Throughout the years sharing the stage with many great bands, including but not nearly limited to:  Immolation, Grave, Goatwhore, Macabre, Nocturnus, Possessed, Gorguts, Origin, Internal Bleeding, Misery Index, Magrudergrind, AxCx, Kataklysm, Aborted, Ulcerate, Disgorge, Gigan, Brain Drill, and so on…  The band is on the brink of releasing their much anticipated third full-length album "INEVITABILITY" on May 13th 2022 via Transcending Obscurity Records.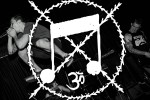 MAGRUDERGRIND
One of extreme music's most distinctive modern acts, MAGRUDERGRIND plays a punishing hybrid of grindcore, powerviolence and hardcore punk. Formed in 2002 in Washington, DC and currently based in Brooklyn, NY, MAGRUDERGRIND combines visceral lyrical content with a relentlessly abrasive sonic aesthetic. Owing much to the close-knit global DIY punk community, the band has since toured Europe, Asia, North and South America with the likes of Cannibal Corpse, Napalm Death, Misery Index, and countless others.
MAGRUDERGRIND released their first full-length Rehashed on Six Weeks Records in 2007, followed by their acclaimed eponymous sophomore effort in 2009 on Willowtip Records. Magrudergrind, engineered by Kurt Ballou (Converge, High on Fire, Torche) and mastered by Scott Hull (Pig Destroyer, Phobia) sent the band into 2010 with notable appearances at Hellfest, Maryland Deathfest and Obscene Extreme Festival. Then EP Crusher followed in 2010, initially released on Scion Audio/Visual and in 2012 MAGRUDERGRIND was approached by HBO for a cameo on the show Veep featuring Julia Louis-Dreyfus, appearing in the show's fifth episode.
Now MAGRUDERGRIND has teamed up with Relapse Records and returns after a 6-year hiatus with the new album II, set to be released in February 2016. Again recorded with engineer Kurt Ballou at GodCity Studios and mastered by Brad Boatright (Obituary, Nails), II is a savage manifesto of scathing political and personal revolution and unquestionably MAGRUDERGRIND's most crushing and accomplished material to date. The band will take their anti-musical revolution to the global stage throughout 2016 to annihilate every listener in their path.