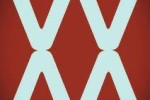 WORKOUT MUSIC
In June 2010, Workout Music won WGN's Breakthrough Band contest which landed them a $10k recording at I.V. Lab Studios. Since then WM has gained popularity throughout Chicago headlining gigs at the House of Blues, Double Door and Elbo Room.
Workout Music prides themselves on their explosive live shows; creating dance party atmospheres with confetti, silly string, balloons, bubbles, custom projection and of course, Jameson.
Dance.Sweat.Rock is the motto – and exactly what you'll get.