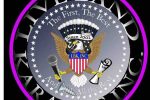 LIVE BAND KARAOKE
We are Chicago's first, longest-running and most successful collective to provide for you the most fun thing in the world: singing with a great band! Whether you see us at one of our always urbane and cheery weekly residencies, a private event for your company, or a festival or University from coast to coast, north, south, east or west, our love is to have you rock with us. Come on up!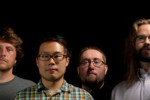 HEMMINGBIRDS
Hemmingbirds is an indie pop rock band based out of Chicago, IL. The band began as a solo project of singer/guitarist/violist Yoo Soo Kim in the fall of 2009. The name is loosely inspired by Ernest Hemingway and a Fleet Foxes track that sings about hummingbirds and meadowlarks.
The recordings from Yoo Soo's solo project expanded into what would ultimately become the band's debut Death Wave released May 2010. Joined by members Zach Benkowski, Timothy Cap, and Matt McGuire, Hemmingbirds released its second LP "The Vines of Age" that draws more soul and dance into their folk-tinged sound.
From the "The Vines of Age" release in 2012, the band has been featured in Alternative Press as an AP&R Band of the Day, charted #47 on CMJ's Top 200, and picked by Indie Rock Cafe as a band to watch. They've also received radio play on Chicago's NPR station, 93XRT, and opened for the emerging band Buke & Gase.