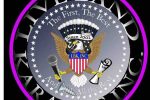 LIVE BAND KARAOKE
We are Chicago's first, longest-running and most successful collective to provide for you the most fun thing in the world: singing with a great band! Whether you see us at one of our always urbane and cheery weekly residencies, a private event for your company, or a festival or University from coast to coast, north, south, east or west, our love is to have you rock with us. Come on up!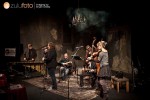 LE PERCULATEUR
Beckoned by the dulcet tones of violin, bass, and the female voice spiraling through the darkness, the stranger was helplessly drawn towards the last lit trailer in camp that seemed to have sprung forth from another time. This chance meeting's outcome: lePercolateur.
Fueled by coffee black as the night the musicians played 'til the sun began painting the eastern horizon red, and carnivale rose 'round them from the ether.
Winding their caravan through the windiest of cities, lePercolateur has spent the time since this fateful night sweeping in to transport concert-goers to a time where music was a liberating and cathartic respite from persecution–where the frenetic energy of struggling to simply 'be' coalesced with the unbridaled spirit of gypsy music and burgeoned into swing dancing.
The coming Spring of 2012 finds lePercolateur slated to release their debut album as the latest band to join the Chicago Sessions record label. Between now and then, many more are sure to wake from a dreamlike daze wondering in which year they find themselves, and wishing it was what their senses told them.
"a sly and surprising gypsy-jazz quintet who apply that idiom to modernistic pop tunes, as well as vintage jazz composition" – Neil Tesser, Chicago Examiner
lePercolateur – Chicago's hipster gypsy-jazz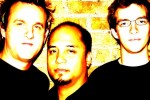 CRAWL
CRAWL was born out of a set break at a Chicago jazz venue, when the three musicians backing a great local jazz vocalist decided that they really enjoyed each other's unique approach, and wanted to advance that into a setting that actually highlighted each of their unique playing abilities to create an original, instrumental project. Of course, as any musician knows, talk like this is always present on gigs – its usually a great way to seal the deal on a networking opportunity in order to make sure the calls keep coming. Well, this one only took a year of talk before it was put into action.
Three powerhouse Chicago musicians adding yet another project to their roster seemed a daunting task, but as the planets aligned in some supportive fashion, a rehearsal, and then another took place. After only a few rehearsals a show was booked and CRAWL was presented to the public. The response was overwhelming, including high kudos from some of Chicago's most prominent fusion players, as well as bartenders and non-musicians. Even the soundman loved it! So now the band is real and ready to share their music with the rest of the world.
CRAWL is comprised of composer, and keyboardist extraordinaire Paul Mutzabaugh playing exclusively Wurlitzer in this band, bassist and composer Chris Clemente, and drummer/percussionist Rich Stitzel. Three totally different backgrounds, one ridiculous sounding instrumental trio. This band has super high energy, very deep grooves, and incredible polyrhythmic interaction in an improvisational approach to original, structured compositions.