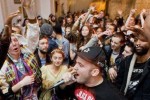 KOSHA DILLZ
Kosha Dillz is a world class improv artist that has recieved major attention for his dedication to success. He has played every kind of gig,ranging from shows with Rza of the Wu Tang Clan and Matisyahu, to the Legendary Yo gabba Gabba childrens show. He is most known for his ability to improv in front of thousands of people an rap in hebrew and spanish combined.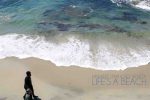 THE HIGHEST LOW
Hailing from Chicago and Aurora, Illinois; the hip hop duo, The Highest Low integrate their high energy, catchy and captivating lyrics with infectious beats.
Chicago native Just Wise and Aurora native Snotty Pippen describe their music as golden era hip hop influenced with a modern feel. Strategically creating relatable rhymes, The Highest Low raps about everything from politics, violence and hating their 9 to 5.
Not only has the duo performed at several venues in Chicago, they have also opened for Qwel+Maker, Funkdoobiest, Prof and People Under The Stairs. Sharing their music nationally, Snotty Pippen and Just Wise have performed at SXSW, Las Vegas and several other states.
In November 2013, The Highest Low released their full length project "The Bootleg Sessions" with a wide range of producers such as Omega Red, Giallo Point, 8ohEight and many more. With tracks like "Spazzin Out" and "Drop"; this prismatic project will show you what The Highest Low is about.
BLACK LUNG OF BORGATA MOB