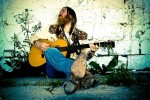 JAIK WILLIS
Jaik Willis is a nationally touring independent performer based in Chicago. He has shared bills with artists such as Willie Nelson, Snoop Dogg, Wilco, Bela Fleck, MMW, Del McCoury, NIN, Big Brother & the Holding Company, Leftover Salmon, Justin Townes Earle, Digital Underground, Blueground Undergrass, Garaj Mahal, EOTO,The Schwag, Ekoostik Hookah, Tea Leaf Green, Split Lip Rayfield, and performed on stage with acoustic blues dynamo, Corey Harris, and Chicago blues legend Billy Branch as well. He has performed at innumerable festivals and major venues around the US. In the Summer of 2010 he performed at Bonnaroo (Stevie Wonder & Jay-Z headline), Summer Camp Festival (Govt Mule, Umphrey's Mcgee, Avett Brothers), Cavefest, Funk You Festival, Cosmic Railroad Family Gathering, Wuhnurth Festival, Michigan Peace Fest, Widow's Peak Music Fest & dozens of others.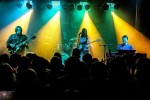 FAMILY GROOVE COMPANY
Family Groove Company integrates the groove sensibility developed by funk/jazz crossover artists like Herbie Hancock and Medeski, Martin, and Wood, with thoughtful, tight songwriting that takes cues from the likes of Steely Dan and the Beatles. The result? An infectious, fresh sound the band calls "groove informed jazz/rock." With a sound defined by rich analog keyboards, tight crunchy guitar, and a pocket-based rhythm section, FGC brings a fresh sound that bends genres and dares the listener not to dance.
The band got its start in Los Angeles, where the four members met in music school, and then planted its roots in Chicago in late 2002. In the span of their career, FGC has played close to 1000 shows from coast to coast, logging stage time in more than 350 venues in 34 states. Notable performances include 11 straight years at Summer Camp Festival in Illinois, rocking large Chicago stages like the Riviera Theater and Vic Theatre, and playing alongside heavyweights like Victor Wooten, moe., Umphrey's McGee, and Lotus. The band's discography includes four full length albums, Reachin' (2002), The Charmer (2006), Live in Chicago (2008) and Models and Metrics (2008), with a much-anticipated fifth album currently in the works.