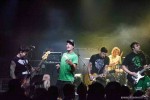 GUTTERMOUTH
Many years and albums later, we are still on the go. In a time where bands take "breaks" in order to have reunion tours along with all types of marketing gimmicks, Guttermouth continues to tour much of the year with no plans on stopping. For 2014, we plan to have a live Vinyl release out by late summer and are also currently working on a Full Length Studio release which will hopefully be done late in the year.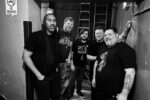 THE BOLLWEEVILS
Led by the sneering vocals of lead singer Daryl, The Bollweevils are direct inheritors of a Chicago hardcore tradition handed down from acts such as Naked Raygun and The Effigies.
Undisputed as one the finest Chicago punk outfits during the 1990s, The Bollweevils were, and still are, defined by their spirited live performances and a song catalogue that demonstrates both their roots and creative ability as a band.