CORBIN MARSH
Corbin Marsh has been stomping out country blues across the United States for only the better half of a decade, but at just 26 years old, he has the voice and playing style one would expect from a seasoned veteran. Channeling legends like Son House, Lightnin' Hopkins and contemporary inspirations like Justin Townes Earle and Lucinda Williams, Marsh pens timeless ballads of death, deception and barroom laments of love lost.
In November of 2010, Corbin joined blues guitar veteran Mike Flynn and longtime collaborator Chris Lee on drums to form Corbin Marsh Band. Joined later by Jeff Stritholdt of Makebelieves' fame on bass, the group brought explosive and dynamic energy to Marsh's tunes. The  group also breathes new life to century old traditionals and blues songs by Robert Johnson, Elizabeth Cotten and others. In July of 2012, they released their first official EP, "Wheel Spinning 'Round."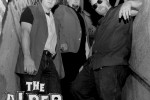 THE ALDER KINGS
The Alder Kings are a three piece, high octane, high gain, instrumental psycho surfabilly band from Chicago. Since forming in 2011, The Alder Kings have gained exposure on the national and international level. Rooted in the classics, but definitely not your Daddy's surf.
THE BUCKSHOT HOUNDS
The Buckshot Hounds are : Aaron T Heindel – rhythm guitar and lead vocals; Jason Hiland – lead guitar and vocals; Andy Sivwright -drums; Ted Yi -bass guitar; Chris Bartley – keys and vocals.
Having laid a foundation on a sound that blends the stories and songwriting of country and folk with the grit and punch of blues & good old fashioned rock-n-roll, The Buckshot Hounds have carved themselves a place to stand where few have stood before them. Basically, five hicks playing some kick-ass rock & roll. Hope you like it.