311 "BLUE"
HOMEBREW will be playing BLUE all the way THROUGH.
The album, often referred to as "The Blue Album", was released July 25, 1995. The album contained three successful singles, "Don't Stay Home", "All Mixed Up", and "Down", resulting in the band's mainstream breakthrough. It has been certified triple platinum with sales over three million albums. The album, unlike the first two, was recorded live, with no instrumental over-dubs. This album is home to some of their most relaxed music ("Purpose") and also some of their hardest-hitting ("Hive", "Brodels"). It is also the first album to not feature heavy slap bass, with the only appearance being in a small segment of "Misdirected Hostility".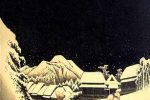 WEEZER "PINKERTON"
(performed by Cassette Roulette)
Pinkerton is the second studio album released on September 24, 1996. After finishing tours in promotion of their 1994 album Weezer, the band originally planned to record a space-themed rock opera entitled Songs from the Black Hole. However, this project was eventually abandoned and the group used some of the songs from the discarded album on Pinkerton. Much of the album was written while frontman Rivers Cuomo was studying at Harvard University, which influenced the themes addressed on the record.