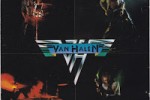 VAN HALEN "VAN HALEN"
(performed by The G-Men)
Van Halen is the debut studio album by American rock band Van Halen. Released on February 10, 1978, the album initially peaked at #19 on the US Billboard Albums Chart.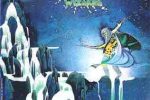 URIAH HEEP "DEMONS AND WIZARDS"
(performed by Roy DiGange and the TagAlongis)
Demons and Wizards is the fourth studio album by British rock band Uriah Heep, released May 19, 1972 by Bronze Records in the UK and Mercury Records in the US. The album was a success and has sold 3 million copies worldwide.