ADMIRAL OF BLACK
Admiral of Black is influenced by the decades of great rock, metal, and blues music that predates them. Located just outside the great city of Chicago, AOB pummel you with a destructive double guitar tone, thunderous rhythm section, ferocious vocals, and searing guitar solos. They've been called "motorized southern metal" "grimy desert rock" "meat and potatoes metal" and "metal as hell" And where has this gotten Admiral of Black? …Opening slots for: Black Label Society, Baroness, Karma to Burn, Black Stone Cherry, Priestess, US Christmas, The Dwarves…2011 brings a new album "Blood & Fire" along with the goal of more touring, living in the van, and destroying everything in their path.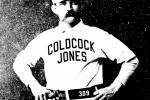 COLDCOCK JONES & THE SHITHAWKS
Coldcock Jones & Lightnin' Deuce Rooster formed The Buttermilk 5 in Peoria, IL in 1958 when they released their debut album, "Stop, Drop & Boogie." Their sophomore release, ten years later, "O' Lord the Things I Done," flopped because they couldn't fit enough albums in the trunk of the Zephyr. There may have been another album around that time. The band resurfaced in 1972 or 1973 with a live album recorded in St. Louis. Chuck Berry fought to have production of the album halted, as he found it stupid, but album was pressed and no one bought it. "Live At St. Louis '72" (or '73) sold 5 or 6 units before the band's bass player, LaVel Brown, left the remaining albums at a music venue. Some shithole in Pekin (Illinois, not China). Coldcock and Lightnin' both worked plenty of solo projects, but with only 8 or 9 blues musicians in Peoria, things moved slowly until they reunited in prison early in 1979. This lead to the creation of Buttermilk 5 Christmas album, "Christmas At Stateville," which was released for charity in 1980. In Spring of 2006, Coldcock woke up in Chicago. Unable to find a ride back to Peoria, he took residence with Chicago rock band, The Last Vegas, and began recruiting musicians and doing a lot of drugs while watching Canadian television programming. When he found the right drugs and musicians, The Shithawks were hatched… and shit on everything.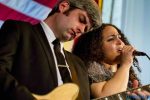 THE CONGREGATION
Classic soul meets rock and roll in this dynamic eight-piece collective from Chicago. The Congregation features Gina Bloom, a singer whose raw and powerful vocals are underscored by Charlie Wayne's dynamic guitar riffs, the band's rock and soul rhythms (Dan Wendt on drums, Chuck Sansone on keys and Steve Schuster on bass) and the lively call and response of a three-piece horn section (Justin Amolsch on trumpet, Erik Eiseman on sax and Nick Nottoli on trombone). When it comes to the songwriting, you won't find any sugarcoated love songs here–you'll get a little bit of longing and a whole lot of wronging.
While the release of Right Now Everything marked the band's full-length album debut, The Congregation has been steadily gaining steam since the release of its seven-song EP, Not for Sleepin', in late 2010. The band was named by the Chicago Tribune as one of "11 Bands to Watch in 2011", and was recently featured in Paste Magazine as one of "10 Illinois Bands You Should Listen to Now". The Congregation's stop-and-take-notice sound earned the group the opportunity to share a triple stadium-bill with Grammy-winning band Wilco and critically acclaimed multi-instrumentalist Andrew Bird as well as another all-star ballpark lineup with the Flaming Lips and Garbage in the summer of 2012. In 2013, The Congregation appeared as an official showcasing act at the SXSW Music Festival in Austin, TX and appeared on an episode of Through The Wormhole with Morgan Freeman.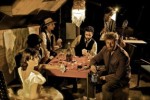 DASTARDLY
.The marriage between old west folk and the ambiguous genre of "indie rock" makes the songs of Dastardly a palatable playlist for those who aren't normally attracted to cowboy crooners. In fact, by the sound of the screaming girls heard at Subterranean, we're pretty sure the band was responsible for converting quite a few pop princesses into banjo loving broads. Experimental enough to feel fresh but traditional enough to feel familiar even to first timers, Dastardly is band that asserted itself as notable early in the game and now can enjoy the steady rise to local fame they're guaranteed. ..—reviewsic.com……Dastardly is a Chicago outfit that plays americana music with just the right ratio of "sticky-sweet" to "fuckin' shit up." Every note is deliberate and controlled, but just barely masks an urgent and immediate sense of existential, frantic terror that must be slowly driving them mad. ….-am3r1cank1ds.tumblr.com…. ….Their indie-folk, Americana sounds is perfect for a 2010 Hoedown (meaning PBR and cigarettes). The band has no shortage of instruments including lap steel, dobro, or accordian. Their tunes have a top side of bluegrass, finger-lickin' pickin', but there's always a seemingly modern undercurrent whether it's the echo-y lead guitar line of "Excercises In Self Loathing" or the big, tribal beat outro of "Brief Thoughts On Death" ..—loudlooppress.com..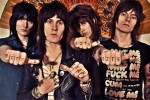 BITERS
Ladies and gentlemen, the Best Rock Band in America. The Biters.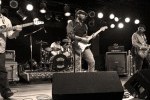 GREENSUGAR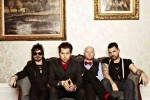 RIVAL SONS
Pitched somewhere between the loose revivalism of Jack White and the groove of Alabama Shakes, Rival Sons possess a chimera-like character: a jazz -trained rhythm section that met at Isaac Hayes' house, a garage-rock fuzzadelic guitar maestro, and a Blues rooted street singer with the powerful raw delivery of rock and the sensitivity of a Laurel Canyon trip.
Though rooted in the past Rival Sons play with awareness and modernity like they're calling on inspiration through their roots anew, filtering out more of rock's overblown past and bringing in call-and-response testaments to truth – In their own words, they "want to give the people the rock and roll they deserve by keeping it honest, visceral, and dangerous".
Rival Sons' 2012 3rd album Head Down scuzzy "blues-rock invades Motown's backbeat to startling effect", displaying a range of skill from the eerily insightful Jordan to the breathy summer pop stylings of Until The Sun Comes or Wild Animal, and setting the whole thing aflame with the sprawling psychedelic guitar freakout Manifest Destiny Pt.1. All of this emphasizing how American roots music is now grounded in the 60's notion of blues and soul.
That's not to say Rival Sons ignore the straight stuff, drummer Miley "channels John Bonham's brute force &Tommy Lee's restless energy" much of Head Down is anchored in fuzzy guitars and soul groove spliced from The Small Faces and The Animals – Rival Sons don't mess about, but they're not purists, they're modern – they splice familiar sounds and forms together but mix them up with the secret ingredient of song-writing skill, that balances story-telling with Scott Holiday's pugnacious guitar and the beauty of Jay Buchanan's voice in an explosive reminder that "soul is the key".
Fizzing with freshness, Head Down honours half a century of classic rock with reverence, respect and the realisation that this music's still happening, right now. – BBC
Introducing the band in the words of singer Jay Buchanan:
"[Bassist] Robin is an accomplished jazz player, and the guy loves Motown and listens to rap a little too much for my liking. [Drummer] Miley also has deep roots in jazz and Latin percussion as well as rock, and he shares the same birthday as Keith Moon. He'll be the first to tell you that he listens to Steely Dan a little too much for my liking. [Guitarist] Scott is highly influenced by Billy Gibbons, Jeff Beck, and Keith Richards, and he talks about ninjas and muscle cars a little too much for my liking. I whine and complain into a microphone for a living, and I talk to myself a little too much for my liking."
Like Jack White or The Black Keys, Rival Sons see the creative process as a snapshot, only spending less than a month in the studio for each album; writing and recording all live under one roof to keep the process raw. The band bear no special allegiance to the didactic needs of retro-rock, their roots are just that, grounding from which they launch using the creative chemistry and the schooling they all possess to create in the moment, capturing a live feel that thrills and delights in often quite unexpected and exciting ways. Witnessing what a band in tune with each other is really like and knowing that what you hear on record as a 1st or 2nd take still comes second to the electric performance you will see on stage.