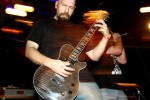 MORGUE SUPPLIER
Morgue Supplier has been a part of the Chicago metal scene since 1997. Throughout the years sharing the stage with many great bands, including but not nearly limited to:  Immolation, Grave, Goatwhore, Macabre, Nocturnus, Possessed, Gorguts, Origin, Internal Bleeding, Misery Index, Magrudergrind, AxCx, Kataklysm, Aborted, Ulcerate, Disgorge, Gigan, Brain Drill, and so on…  The band is on the brink of releasing their much anticipated third full-length album "INEVITABILITY" on May 13th 2022 via Transcending Obscurity Records.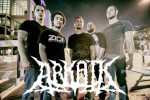 ARKAIK
Arkaik's debut album, "Reflections Within Dissonance", displayed a unique marriage of superior craftsmanship and a forward-thinking promise rarely seen in a ban
d this young. Their sophomore album, "Metamorphignition" builds on their progressive and adventurous predilections and aims to transcend the boundaries of "technical Death Metal" even as it revels in the sub-genre's wanton brutality. The band's founder Jared Christianson (vocals) has pooled an immensely talented core of musicians around the band in its over ten years of progression, including emerging drum phenom Alex Bent (who has already done session work for Decrepit Birth/Rings Of Saturn/Battlecross), bassist Ivan Mungia (Deeds of Flesh), and lead/rhythm guitarists Miguel Esparza and Greg Paulson. Having already toured North America supporting Black Dahlia Murder in 2011, and Cannibal Corpse in 2012, they have been touring ever since creating their own enthusiastic fanbase and pushing the genre forward. Now Arkaik has released another crushing onslaught in the form of their newest full-length release "Lucid Dawn" in late 2015, their third Unique Leader Record release to date. Looking forward with ever increasing determination the band continues to seek out new boundaries of extremity and creativity – and then annihilate them.