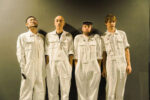 SHANGHAI QIUTIAN
(Shanghai, China)
Shanghai Qiutian is a math rock band from Shanghai, China. They have received great critical acclaim in the independent rock scene of China, within a short period of time.
Their EP "New Era, Shared Future" was released in March 15 via Wild Records, Wuhan, by Enaut Martí Zinkunegi and Florian Rudin.
Their first album "Home:Revolution" (Wild Records) will come out xxxx worldwide with featuring songs such as KT from Elephant Gym, Cándido Gálvez from Viva Belgrado, ShouWang from Carsick Cars and mixed by Takaaki Mino from the Japanese band TOE.
Their powerful and full of passion performances have created a big following in China and now they are ready to make the whole world listen to their music.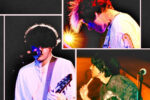 THE COURTS
Chicago, IL
the courts is a place.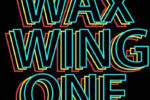 WAX WING ONE
Home studio produced band out of Aurora, IL