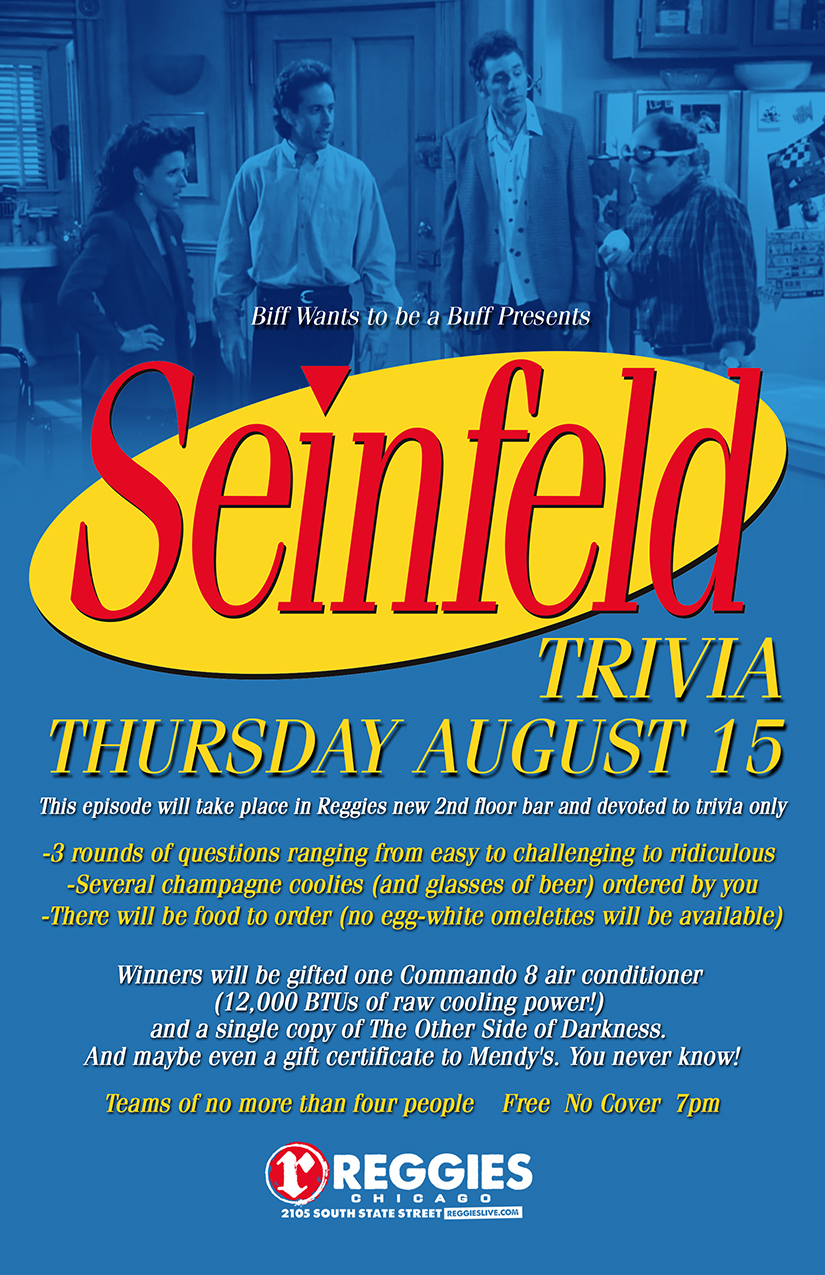 SEINFELD TRIVIA
Biff Wants to Be a Buff: Seinfeld Trivia Night is headed back to Reggies to order a big salad with lots of stuff in it and ask obscure questions about Rubber Man, the Executive line of trench coats, and cheating on IQ tests.

This episode will take place in Reggies new second-floor bar, which will be devoted to trivia only. What fun!Here are the details:-Three rounds of questions ranging from easy to challenging to ridiculous (36 in total)
-A showing of three episodes chosen by your breathtaking hosts
-Several champagne coolies (and glasses of beer) ordered by you
-There will also be food to order from Hildy, everyone's favorite Reggie's server (no egg-white omelettes will be available)Winners will be gifted one Commando 8 air conditioner (12,000 BTUs of raw cooling power!) and a single copy of The Other Side of Darkness. And maybe even a gift certificate to Mendy's. You never know!We're going to try something different and BEGIN with the first round of trivia at 7 PM, as opposed to showing an episode first. So get there on time! There should be a decent amount of seating, but showing up in a timely fashion will help you secure a good spot. Teams of no more than four people (seriously).For those very careful with money, trivia remains free!