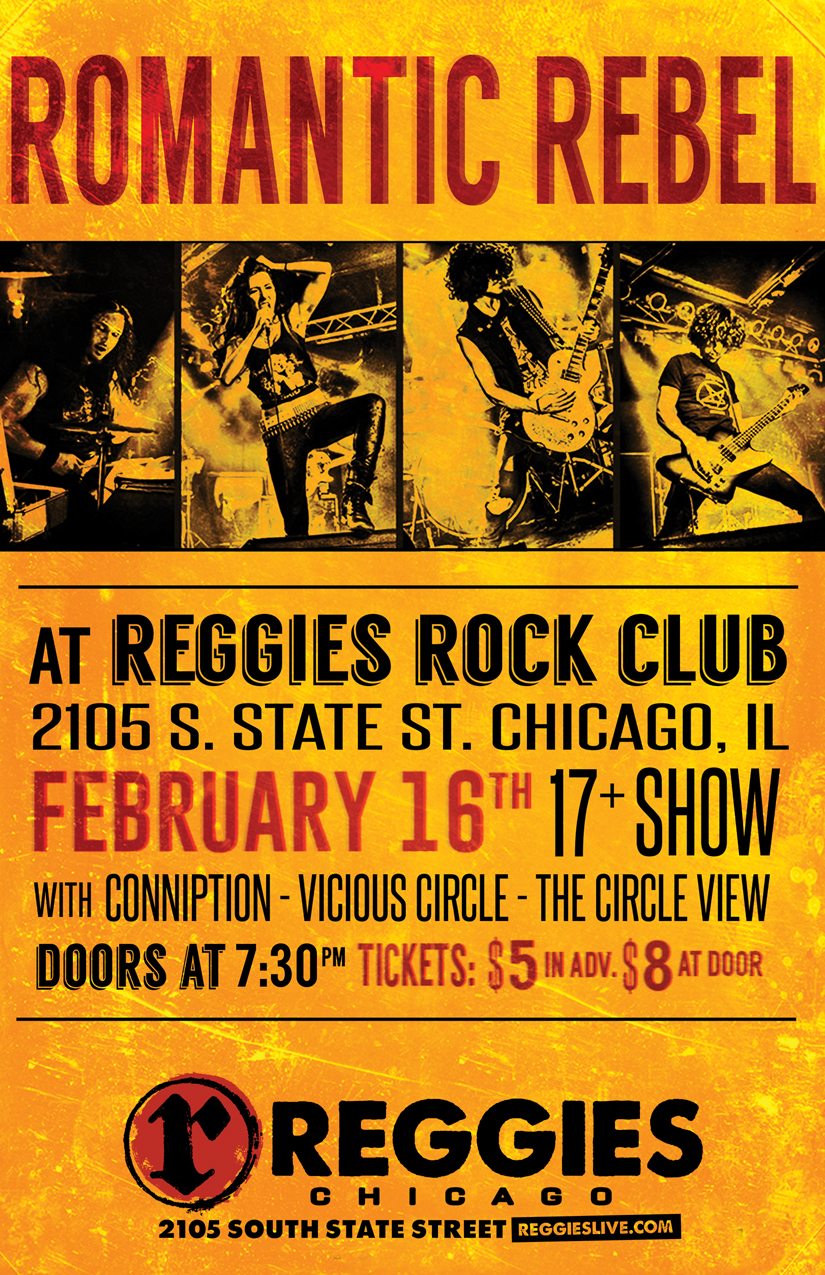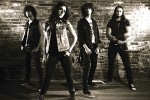 ROMANTIC REBEL
Romantic Rebel started off in 2012 as a project between siblings KT and Alex and quickly became a full time venture in six very short months. The Chicago, IL based duo immediately began writing a catalog of original material siting influences such as Van Halen and Aerosmith. The band tapped former Smashing Pumpkins touring drummer Matt Walker and entered the studio to record a four song demo at world renowned CRC Studios (Chicago, IL) in September of 2012.
Becoming a promotion machine, the group immediately started booking shows, passing out demos, and filmed a video for the lead track "Dirty Love Song". Front woman KT started using social media tactics to get their music in the hands of many industry people, as well as, many well known hard rock bands. One such person was Tim King, bassist for the heavy Rock band SOiL and Director of A&R at Pavement Entertainment. Tim immediately brought the project to Pavement President Mark Nawara. "I told Mark there was something special in this band and we should develop them" states King. "I knew with some hard work we could have the next successful female fronted rock act on our hands". Pavement quickly snatched up the band and re-entered CRC Studios to re-work the track "Dirty Love Song".
"The experience was awesome" says guitarist Alex Vincent. "Dirty Love song came to life in a whole new way". Vocalist KT chimes in: "The experience of taking our music to new heights was an exciting process and taught us a great deal about the songwriting process"
CONNIPTION
Conniption is an American Heavy Metal band from Milwaukee, Wisconsin, formed in December 2007. The band is known for tight musicianship and captivating live performances, blending New Wave of British Heavy Metal and American Hard Rock, fitting into the Thrash Metal sub-genre. Conniption emerged with an old school 80's thrash sound on their debut A METHOD TO MADNESS, prompting critics to compare the band to 1980's – era Iron Maiden. Their style evolved quickly from there, as AMTM was more of a full-length demo, it was released just six months after the band formed. Influenced by heavy metal, hard rock, and progressive rock, they released KAMIKAZE on May 18, 2013. Conniption went right back to work, recording their third album TIME HAS COME, releasing it on December 13, 2013.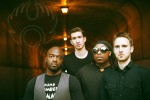 THE CIRCLE VIEW
The Circle View is a captivating band charting new territory in the modern rock genre. The quartet hails from Chicago and hypnotizes fans with their amazing ability to combine melodic, eye-popping hooks, with a straight-ahead rock vibe. This combination allows the band to cast a wide net, capturing the imagination of fans and competitors alike.
With the release of their new album, The Love Rebellion, The Circle View is getting set to launch a nation wide tour. These innovative shows will showcase their new music which is sure to excite the fans old and new.
The Circle View is Lance Ayers on vocals guitar & keys, Tom Howell on guitar, Chris McKenna on bass, and Joey Williams on drums. The members bring their unique backgrounds together, creating a refreshing and distinctive sound that is uniquely T.C.V.
Joell Hayes of Phonology Studio in Chicago states, "From the very first time I heard his music I knew he was special. Now he has the right group of guys with him. It's only a matter of time for a guy like Lance."
The Circle View brings together the influences of the various members, including Jimi Hendrix, Foo Fighters, Rage Against The Machine, Radiohead, Pearl Jam and Prince…. just to name a few.