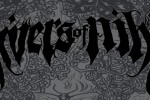 RIVERS OF NIHIL
RIVERS OF NIHIL began their musical journey in 2009, and recorded their first EP, "Hierarchy", with Carson Slovak. Six years and multiple tours later, the band returned to Slovak and Atrium Audio in Pennsylvania, after having recorded their previous effort "The Conscious Seed of Light" in 2012 with Erik Rutan at Mana Studios in Florida. Since the release of that album and signing with Metal Blade Records, RIVERS OF NIHIL found themselves quickly climbing the global metal ranks on the strength of overwhelmingly positive reviews and tours with Death (DTA Tours), Obituary, Whitechapel, Dying Fetus, Black Crown Initiate, plus an appearance at the storied New England Metal and Hardcore Festival.
During the album campaign, the band was joined by new drummer Alan Balamut and guitarist Jon Topore. Balamut and Topore join guitarist Brody Uttley, bassist Adam Biggs, and vocalist Jake Dieffenbach to form the up-and-coming force of modern death metal that is RIVERS OF NIHIL.

Topping their full-length debut is no elementary task; Terrorizer Magazine declared that RIVERS OF NIHIL "manage to do something unashamedly modern, and yet make death metal sound twisted and malevolent," whileHeavyBlogisHeavy.com simple noted that it was "Definitely one of the best debuts to come out this year."
Guitarist Brody Uttley cites recent personal hardships as a major factor in the creative process for "Monarchy". Uttley divulges that "I lost a few close friends. The loss of these people had a profound influence on the creation of the music for this record. I was having strong feelings of rage, sadness, hope, and frustration as a result. The songs turned out heavier, darker, sadder, and more frightening than I had ever hoped that they would." The mood of this album, and the song sequence, reflect these emotions. "Monarchy" begins with the most heavy and darkest tracks, and continues to develop more progressive leanings until the end when Uttley says "the emotional tension completely falls apart."

The seasonal concept that began with spring on "The Conscious Seed of Light" continues, of course, with "Monarchy", as it welcomes the oppressive heat of summer. The story takes place millions of years after the events in "The Conscious Seed of Light". Adam Biggs, who also serves as the band's primary lyricist, explains: "The Earth has been transformed into a vast desert wasteland, where after aeons of lifelessness, new beings begin to take shape and begin their journey as shepherds of the planet. But after a while, a class system forms from a sun-worshiping religious dictatorship, and these beings start to lose their way. Only the guidance of an ancient earthly force can help them save themselves as well the planet."
FALLUJAH
California progressive death metallers FALLUJAH are swinging upward and venturing outward on new album, »Undying Light«. With new vocalist in Antonio Palermo (also of UNDERLING fame) firmly in position and a no-filler, all-killer songwriting attack, »Undying Light« isn't the follow-up to »Dreamless«, it's a massive jump forward. Whereas »Dreamless« wandered intelligently and resonated lithely, new tracks such as 'Glass House,' 'Ultraviolet,' 'Eyes Like The Sun,' and closer 'Departure' find FALLUJAH stripped down, razor-sharp, and emotionally charged.
"The songs on »Undying Light« are raw, confident, and new," says guitarist/primary songwriter Scott Carstairs. "I think the last couple of albums we spent a lot of time experimenting with different elements, such as clean guest vocals, synthesizers, or different kinds of instrumentals. This time around we knew from the get-go that we wanted this record to be raw and honest. We wanted to move the music further but still showcase the sound and emotions this band has always evoked. With the addition of Antonio, we have been able to take the sound to new levels of emotion, a sound we have been striving to achieve for years but couldn't quite get to until now."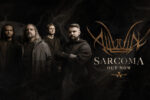 ALLUVIAL
New album SARCOMA out now on Nuclear Blast Records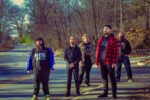 WARFORGED
We, Warforged, are a Chicago death metal act, focused on refining our own take on death metal. We are playing exactly what we want to be playing, and what we feel that we can offer to the vast world of metal. Not only are we musicians, we are also huge fans of the genre as well, bringing our knowledge together to create some of the music that not only we enjoy, but that we know fellow fans of metal will enjoy.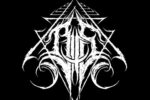 BURIAL IN THE SKY
Psychedelic Technical Death Metal from PA