The GBH show scheduled for Saturday, May 9th, 2020 has been cancelled in observance of health and safety guidelines. "Colin, Jock, Ross and Scott wish all of their fans the best of health and encourages all to follow all guidelines set forth to stop the spread of the Coronavirus. We look forward to seeing you all in 2021."
Refunds are available at original point of purchase.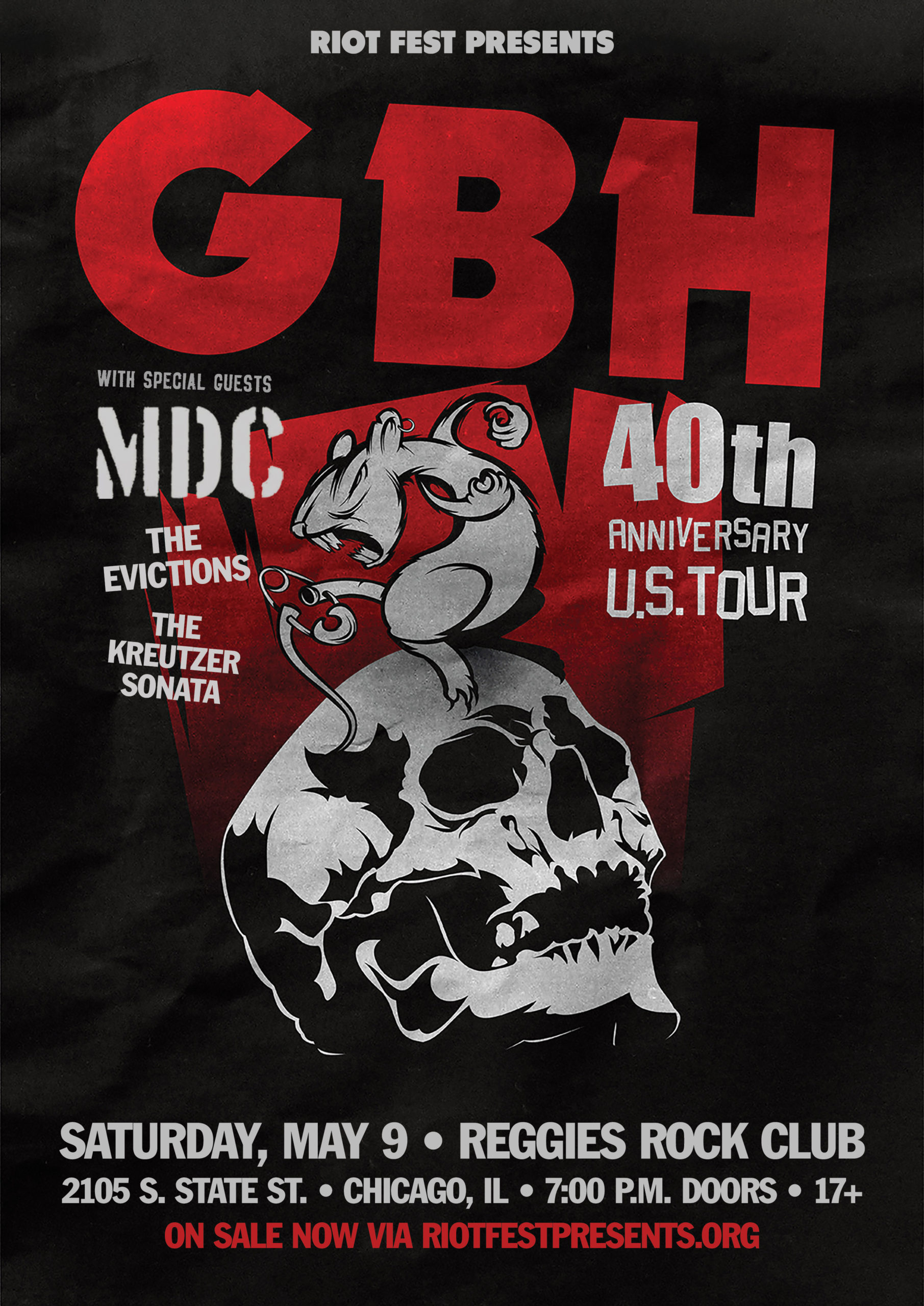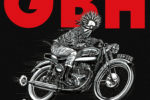 GBH
formed late 1979 GBH have been described as one of the forerunners of the UK82 sound and an influence on bands as diverse as metallica,queens of the stone age,rancid,slayer,anthrax,nirvana,and a host of younger punk bands. they have continually recorded albums and toured worldwide since they started. currently writing songs for the follow up to 2010`s Perfume and Piss cd on Hellcat records. dates are being added to their touring schedule regularly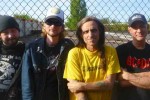 MDC
MDC (Millions of Dead Cops) is an American punk rock band formed in Austin, Texas in 1981. The band was subsequently based in San Francisco, California, and are currently based in Portland, Oregon. Originally formed as The Stains before changing their name, the band also changed their name to a different initialism of MDC with every new record released. They play fast hardcore punk music espousing far-left sociopolitical ideals, with singer Dave Dictor expressing his animal rights, gay rights, transgender rights, pro-racial equality and anti-capitalist convictions.
MDC eventually released material through ex-Dead Kennedys singer Jello Biafra's independent Alternative Tentacleslabel. In the 1990s, Dictor published editorials for the internationally distributed fanzine Maximumrocknroll. MDC's initial run ended in 1995, and the band spent five years on hiatus before Dictor returned in 2000 with new band members.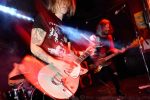 THE EVICTIONS
A new Chicago rock band with members of Black Actress, the Last Vegas, and the Lucks.
Equal parts garage, trash, and punk rock, the Evictions are steeped in hooky choruses and high energy that evoke the Stooges, the Hives, Mudhoney, and Bad Wizard.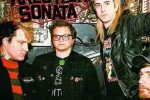 THE KREUTZER SONATA
Hailing from Chicago,IL, comes a hardcore punk rock outfit, writing songs of love, despair, overcoming hate, and creating your life in your own fashion. We do not hold back, and we sing honestly. We are The Kreutzer Sonata.