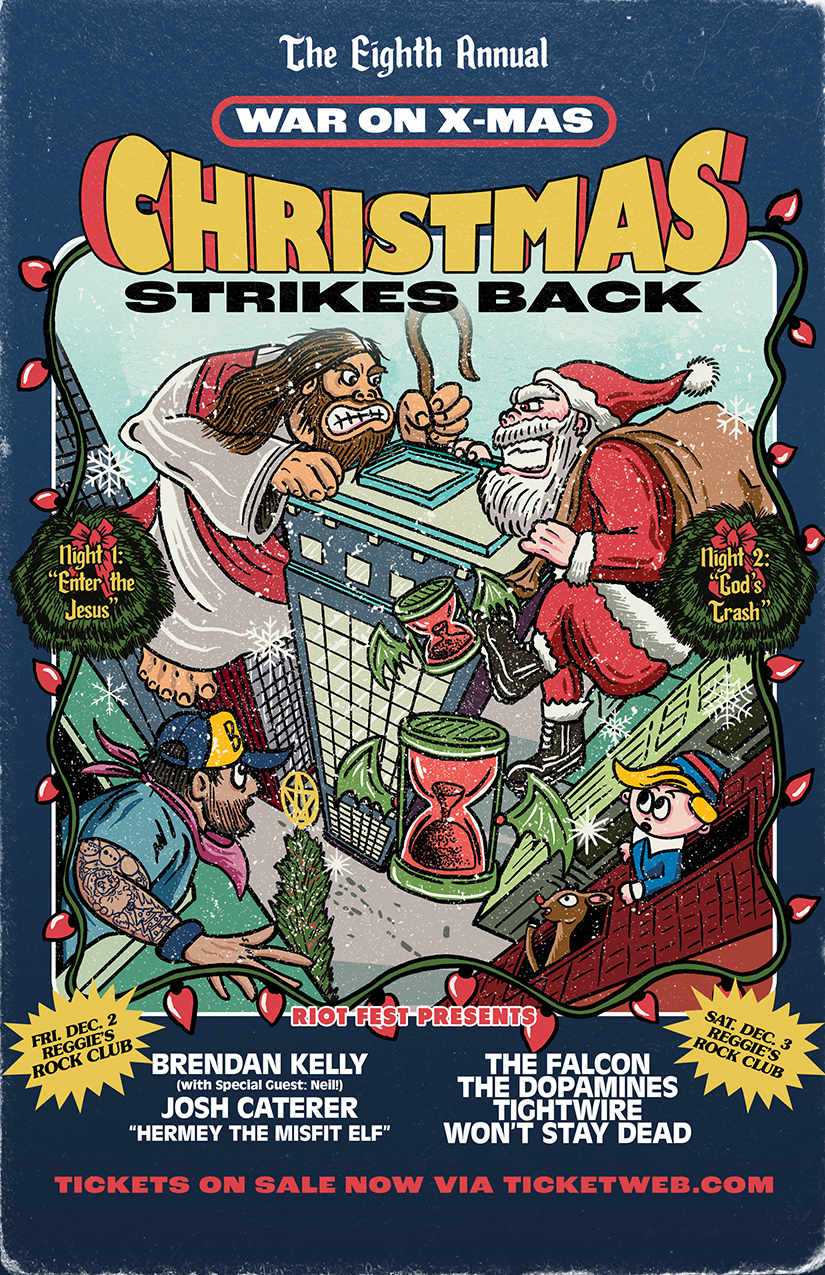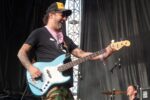 BRENDAN KELLY
((with Special Guest: Neil!))
Brendan Kelly has been voted "Best Twitter" by Chicago Reader, was a TV Host, is the guy behind Nihilist Arby's, sings in The Lawrence Arms, works at The Onion, makes weird art… the list goes on. Now after a couple years crafting deviant songs he has something new for his cult to consume: a 10-song album called Keep Walkin' Pal. He releases his "solo" material under the name Brendan Kelly and the Wandering Birds, but this is not some emo boy with a guitar or another "punk goes acoustic" outing, this is an artist collective like Wu-Tang Clan or Crass. It involves musicians, visual artists, studio nerds, and even a college film professor. We're not sure how to describe this wild record (Space Rock? Chiptune?), but we know it's a likable mix and a real departure from what you're used to hearing from Brendan and this scene.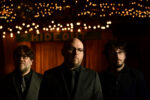 JOSH CATERER
Musician/Songwriter. Lead singer of Smoking Popes. Worship Leader at Village Church of Barrington IL.
The Hideout Sessions stands as a powerful and highly listenable document of Smoking Popes frontman Josh Caterer stretching out with a new band of accomplished players for a one-night-only, live-to-tape recording. The album is being released by Pravda Records on 12" vinyl LP in gatefold sleeve, CD, as digital download and via streaming platforms on March 26.
On October 28th, 2020, Caterer joined forces with John San Juan (Hushdrops) and John Perrin (NRBQ) to rock out 21st century versions of songs your grandparents used to dance to "back in the day." They covered a few Popes songs, too. It was an inspired evening of music.

The recording took place on stage at the Hideout, one of Chicago's most beloved intimate music venues. Due to the pandemic, the Hideout's doors had been closed to the public for several months, and the room had to be empty for this performance, save for the skeleton crew of sound engineers who captured the event. As Josh and his band recorded the album, the entire thing was live-streamed as a ticketed virtual concert.
The result was a high-quality rock show – raw, sweet, honest and cathartic. Harnessing the unique blend of punk energy and Sinatra-style sophistication that has made Caterer's work with the Smoking Popes so enduring, The Hideout Sessions throws a surprising mix of musical ingredients into the power-pop blender, and what comes out is a truly satisfying and savory sonic experience.