The Crawfish Boil is CANCELED. All previously purchased tickets will be refunded at original point of purchase.
It's Reggies 10th Annual Crawfish Boil in the Music Joint. Enjoy some All You Can Eat Crawfish, accented with all the Fixins.
$35 Includes the Buffet and cross your fingers "Sunshine".
BANDS will be Mr. Blotto and Environmental Encroachment
Set Times 2-5pm
Open at 10am.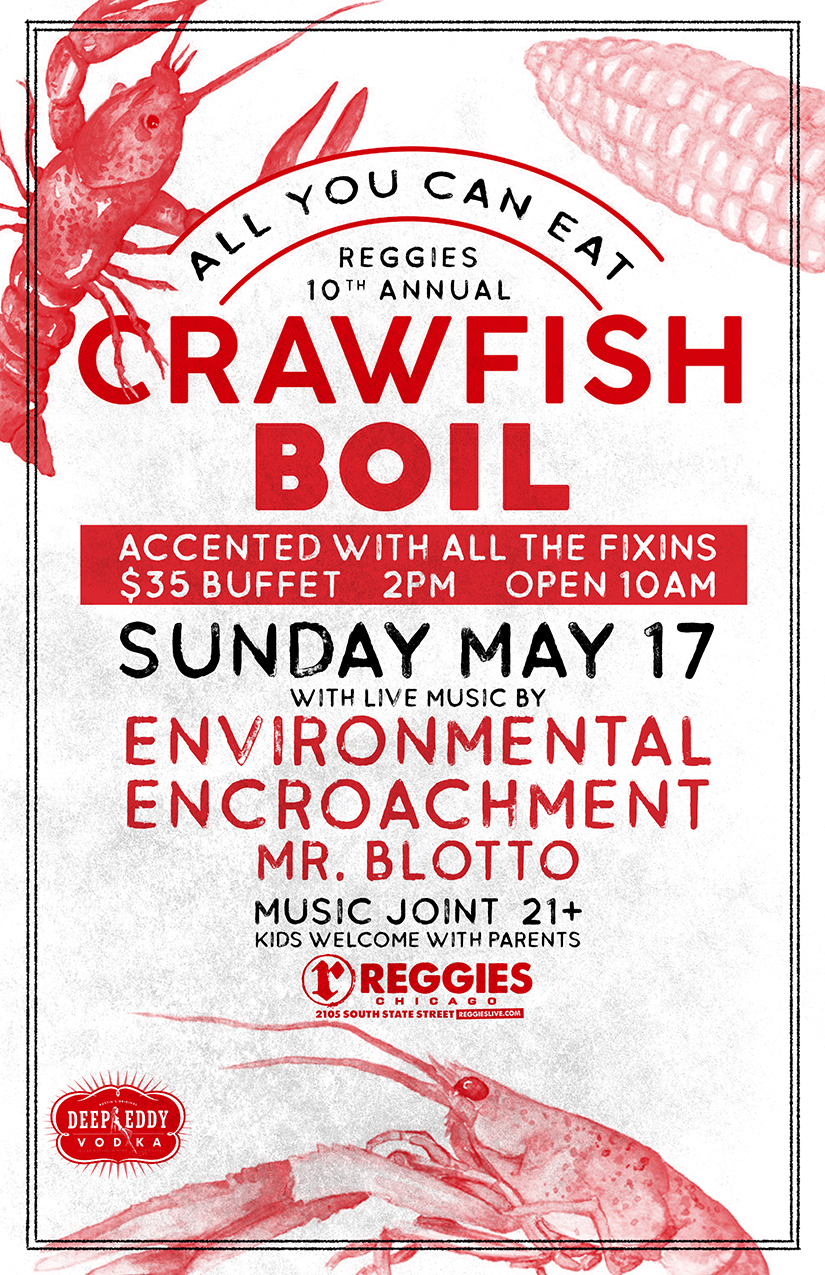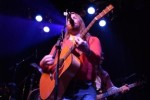 MR. BLOTTO
Mr. Blotto was born in Chicago as an off-night vehicle for musicians who loved each others playing but were in different bands at the time. The only rule was that they would only play what they loved. That philosophy continues today and has led Mr. Blotto into unique musical situations.

Mr. Blotto takes the Jam band asthetic into areas unfamiliar to the standard Jam Scene. They have been known to cover entire albums by Led Zeppelin and the Who as well as perform entire shows of Country and Reggae. Artists as diverse as the Grateful Dead, the Flaming Lips, Willie Nelson and The Velvet Underground have seen their material interpreted by Mr. Blotto in the 2000+ shows the band has performed in the last 15 years, yet covers only pepper the bands hefty catalog of original material stemming from five studio albums and other unreleased crowd favorites.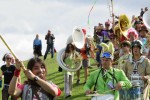 ENVIRONMENTAL ENCROACHMENT
Chicago-based performance art group Environmental Encroachment (EE) uses circus theatrics, live music and costumes to create unique entertainment environments, parades, processions, shows, punk artist marching band encroachments and art happenings.
EE combines a costumed marching band with multi-media stage performance antics, including dancers, hooping, juggling and skits. EE encourages people to interact, be a part, be curious, dance, play.
EE can expand to the size of your event – stage shows, mobile experiences, children's shows, Holiday events, street busking, tactical comic encroachments, festivals, rituals, ceremonies, vaudevillian skits, electric and acoustic music jams, funerals and births.