Starting January 3, anyone entering the bar will be required to show proof of full vaccination. Final dose of vaccination must be received no less than 14 days prior to the event. We will accept a hard copy of your vaccination card, a printed photocopy or a digital image on your phone, and must match your Government-issued ID. Masks are currently required to be worn by everyone inside the venue in accordance with current City of Chicago guidelines.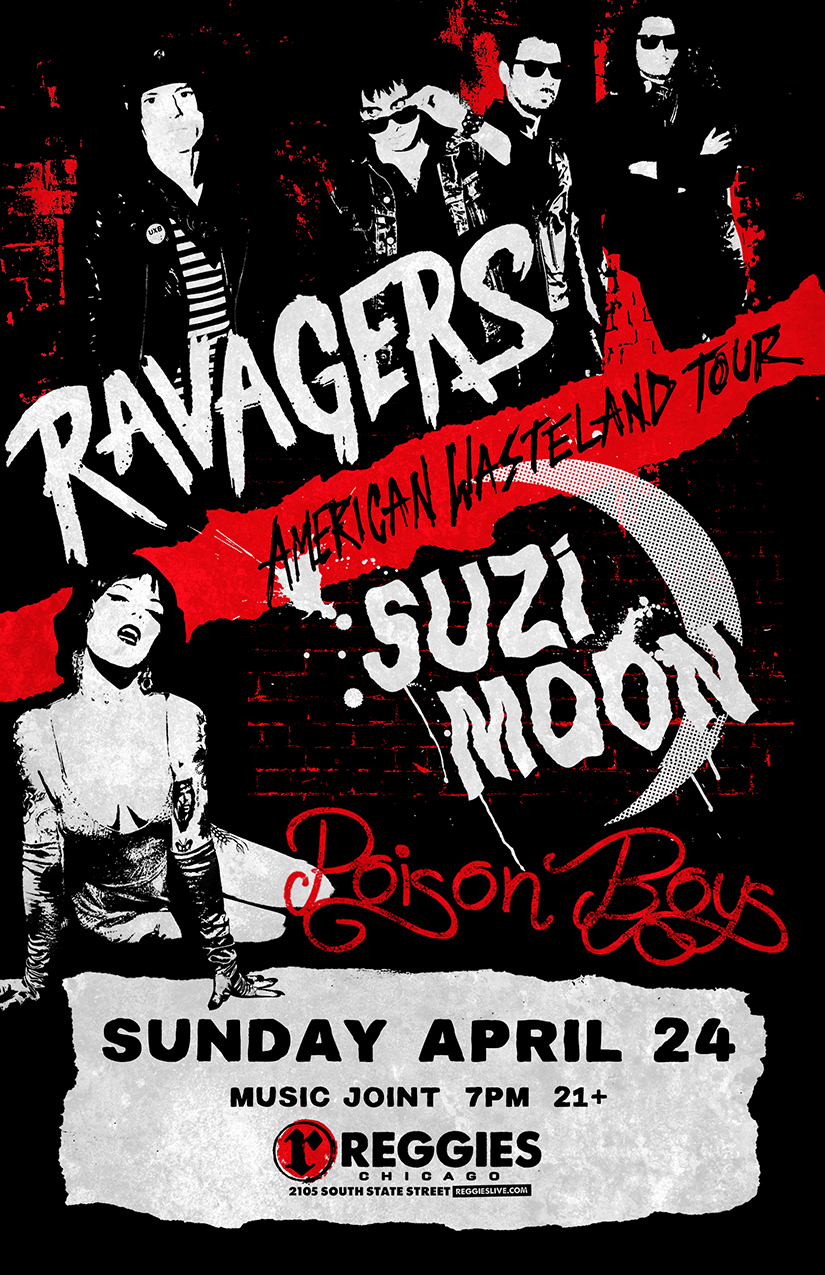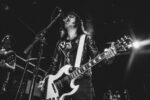 RAVAGERS
Ravagers have been ripping up a dust storm of debauchery for nearly a decade. Dressed in leather and denim, the Filth City foursome may look like menaces to society, but rest assured, their ferocious blend of punk fury and sneering rock 'n' roll nonchalance make them a threat to not just the laws of man, but the laws of nature.
It's easy to think of Ravagers as a group of rebel-rousing shit stirrers. Their songs evoke an attitude of manifest malfeasance. Lyrics often paint perilous, black landscapes akin to a Danzig wet dream. But at its core, Ravagers are here for a good time, and the brevity of their songs, influenced no doubt by late 70's punk and early 80's hardcore, means they won't be here for long. No tomorrow? No problem! Rather than extinguish the rising flames of hell, these guys prefer to throw a Molotov cocktail and raise a Natty Bo.
A brief history lesson for the squares: 2014 brought about their premier EP Livin' In Oblivion (Cricket Cemetery Records) with subsequent touring slashed across the U.S. and Canada. Fans lucky enough to have caught a glimpse certainly have the scars to prove it. Their 2015 followup EP Natural Instinct (Rock & Rule Records) not only continued the momentum, but proved the gang to be the new east coast champs in the contemporary rock circuit. The group soon found themselves scorching stages as warmup acts for legends like The Damned, Fear,  and The Adicts, and featured on festivals like Las Vegas' Punk Rock Bowling.
Ravagers' ascension was not without its mishaps and misfortunes. Finding a second guitarist was a challenge, set back by life's little hurdles (girlfriends, suicide, etc.) until long-time friend and former Biters guitarist Matt Gabs filled the void. Together, he and band leader/lyricist/vocalist Alex Hagen carved out the sadistic, sardonic and supremely catchy "Drowning in Blood" single in 2018, b/w "Suzi (Has an Uzi)." This brief tease of new material baited fans throughout their blitzkrieg of gigs, all the while singing songs of recklessness and apocalyptic pop until Covid-19 turned the world into exactly that.
Making the most of a shit situation, the band headed South to write and record their first full-length LP, Badlands due in 2021 with production/engineer duo Tuk Smith (Biters, Tuk Smith & The Restless Hearts) and Dan Dixon (PLS PLS) at the helm. The result is 10 of the groups strongest tracks yet, an auditory onslaught of filth and fun, of catchiness and catastrophe.
The album's first single, "Nasty Night" is layered with guitars and Stooges-esque pianos that give the listener a real bad feeling, and it feels real good. Tracks like "White Widow" and "Shake the Reaper" have the hooks and harmonies of the strongest Turbonegro tracks with the arena-filling riffs of Blue Oyster Cult or Alice Cooper. This could very well be the record to take them to that sort of capacity. Not to say the group has abandoned their roots as fun-loving alley-lurking psychopaths. Aided by the bouncy percussion of Ray and the rapid fire rhythm of bassist Curt, "Blackout" is the closest we get to a bubblegum beach party singalong about getting wasted until you just gotta, well… you know. And on the other hand, "Sick House" and "Losing My Grip" are white-knuckle howlers that sound like Lemmy and Lee Ving just hijacked a train to hell.
Badlands is an amplified example of what the band has always encompassed: grim situations, high tension, and one hell of a good time. At 28 minutes, it begs to be played again and again until the neighbors call the cops… Fuck 'em!  As a premier long-player, Ravagers have set the bar dangerously high, but then again, these dudes leave "playing it safe" to the wuss-rock vermin they vow to exterminate.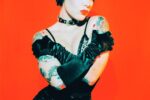 SUZI MOON
The unstoppable SUZI MOON comes thundering back with her debut solo EP Call the Shots, a powerful clutch of high impact songs which reaffirm her status as one of punk rock's most vibrant performers! With a stellar rock & roll pedigree reaching back to when the then 15-year-old MOON joined her sister's famed punk band, CIVET, the singer-songwriter has followed through with songs that show her incredible growth. Recording two albums for Hellcat Records and touring with the likes of SOCIAL DISTORTION, DROPKICK MURPHYS, and FLOGGING MOLLY (all before she turned 21), MOON established herself as a ferocious punk truth-teller with both a distinctive personal style and a fiercely untamed stage presence. After CIVET went on hiatus, MOON formed TURBULENT HEARTS, a high-intensity trio that quickly gained popularity in their hometown Los Angeles scene and earned followings in the US and Europe, playing such high-stakes settings as the Rebellion Festival and Punk Rock Bowling.
The restless, boundlessly creative MOON next co-founded unique
garage/punk/stoner female power trio L.A. MACHINA. The group almost immediately issued a memorable EP for Alternative Tentacles before abruptly flaming out in late 2020. Undeterred, MOON set about crafting the groundbreaking songs which comprise Call the Shots, and was in the recording studio just months later. Set for a May 2021 release on Pirates Press Records, Call the Shots is classic MOON: hard hitting, dynamic and thunderingly expressive, the perfect artistic antidote for today's uncertain climate. A daringly mesmerizing performer and bold, intuitive, composer, SUZI MOON consistently delivers an appealing, high-velocity authenticity that is hers alone.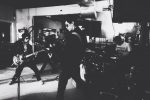 POISON BOYS
Matt Dudzik – Vocals, Guitar
Adam Sheets – Bass
Steve Elfinger – Guitar
Matt Chaney – Drums