The concert featuring Rachel Brooke is canceled. Previously purchased tickets will be refunded at original point of purchase.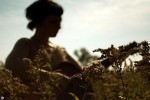 RACHEL BROOKE
"Take everything you think you know about country music and throw it out the window. That pop rock crap y'all call country is nothing compared to what Rachel Brooke is laying down. She's an old soul in the way Hank Williams and Memphis Minnie were, culling together both country and country blues into an album that is easily digestible for anyone who gets scared off by real country music. Etta James once said that the blues and country music were kissing cousins. Rachel Brooke is their love child." -Chip McCabe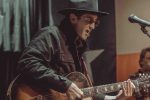 TOMMY LUKE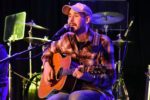 RJ HALSTEAD
You wouldn't expect an Americana/Country singer songwriter to have grown up hating country. Nor would you expect him to have only picked up the guitar seriously in college after being discouraged by a childhood guitar teacher. But RJ Halstead is all those things and more. Having started out as a metal fan, worshiping at the altar of groups like Fall of Troy and Protest The Hero, he now sees his primary influences as acts like Benjamin Todd and Tyler Childers. RJ Halstead's musical evolution is a unique one, but it has lead to a distinct vision.
RJ Halstead came up playing his homemade cigar box guitar everywhere from intimate house shows and dive bars to major festivals. He understands the spirit of his home in the Midwest. When you come from a town as tiny as Dalzell, IL (Population 500) surrounded by corn and bean fields you get a real sense of what makes the people around you click. It's what inspired him to pick up a bass in high school, and then
once more dedicate himself to the guitar with a passion in college. This evolved into nightly concerts for his wife and cat before eventually taking the stage. Perhaps all that is why when he auditioned to perform at Summerfest 2019 he was a shoe in.
Now RJ Halstead is looking to the future. His debut EP, Feed Me Your Lies, drops on November 23rd, 2019. It promises to be a hard look at everything that has made Halstead into the musician he is today. Though a lifetime of experiences has come to shape Halstead as an artist, he has never forgotten his roots. This upcoming release speaks to that and stands as a fitting reminder of what Halstead is and always shall
be. It represents years of passion for music turning into something wholly unexpected. Suffice it to say – RJ Halstead is here to stay.