"If It Ain't Been In A Pawn Shop Then It Can't Play The Blues" 20th Anniversary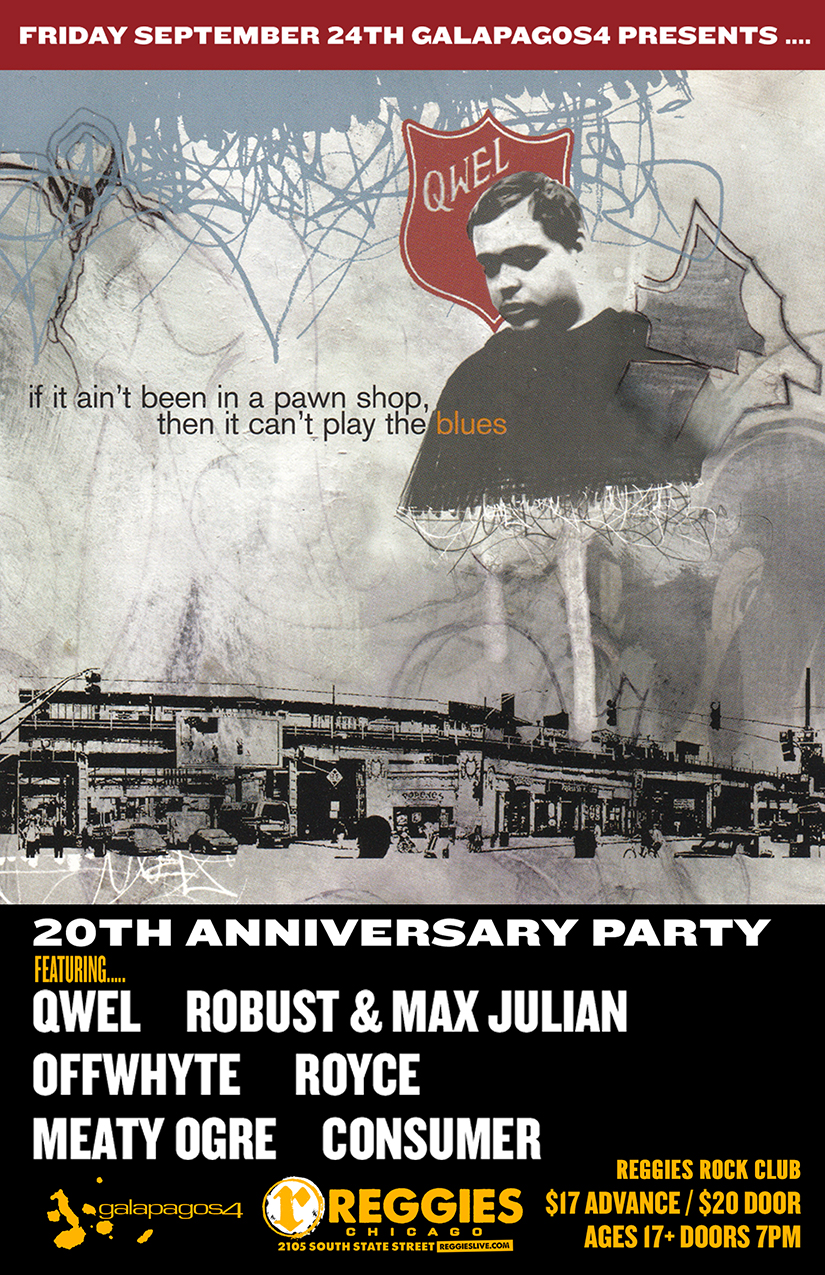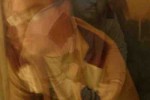 QWEL
(of Typical Cats)
Hailed by many as one of the most skilled and innovative lyricist since hip hop's conception, Qwel is not your average ambiguous applause monger. Seasoned within Chicago's unrelenting battle circuit, Qwel found his niche among his soon to be crew at University of Chicago's WHPK Wednesday night rap show. The show, a staple in Chicago underground history, was then hosted by DJ Natural and Kid Knish. There he would meet both Denizen Kane and Qwazaar and soon after they would form Typical Cats. The project that they shortly after released, would instantly gain both national and international acclaim. With production from Natural and lyrics from, arguably, the three rawest lyricists to date, Typical Cats would set the pace and tone as just the beginning of Qwel's notoriety. After the release of Typical Cats' debut album and Qwel's vicious appearance and performance in the Chicago blaze battle, what could fans expect?
Nothing would have prepared the underground world for what was next. Qwel's first solo effort "If it Ain't Been in a Pawnshop, Then it Can't Play the Blues", far surpassed any expectations listeners held for him. With more introspective, thought provoking topics, Qwel proved his writing prowess, while displaying his graceful flow and fiery soul, three things which Qwel feels are missing not only from underground hip hop, but from this numb and dumb world. The "Pawnshop" (as it has become more commonly known as) combined production efforts from Galapagos4 teammates DJ Meaty Ogre and DJ White Lightening, giving it a unique and melancholy form, which is just now starting to be imitated (and poorly) years after its conception.
Qwel's sophomore effort "The Rubber Duckie Experiment" would forever disqualify him from any conventions or pigeon holes that listeners would try to slump him into. In a world ravaged by chaos and confusion, Qwel dared to sort out the mess of post 911 propaganda as others would cower. In a world looking for any reassurance of life out there, Qwel erected an unbreakable, sealed monolith: the rubber duck. Very content laden and experimentally produced, the "The Rubber Duckie Experiment" challenges the questions of purpose and existence. Qwel beautifully shines light on the statistic based, TV nation we slave for with a statistic of his own. There are more rubber duckies on this planet right now then real ducks. What would follow?
When Qwel and Maker first discussed the possibility of collaborating on the first of the four horsemen/seasons albums neither one of them could have fully known exactly what they were unleashing on the underground hip hop world. With Makers rare and completely unprecedented production style, Qwel saw an opportunity to return to true school ripping it with the proper canvas to topple topics that the cornier, true school emcees wouldn't dare. With a much more up beat and banging approach to the songs Qwel and Maker dropped one of the greatest underground hip hop albums of all time, "The Harvest".
Soon after, fans would get an added treat in the release of the long awaited and greatly anticipated sophomore effort from Typical Cats, "Civil Service". "Civil Service" would mesmerize both fans and critics alike. No one could have anticipated the more rugged, mature production style from Natural or the more centrifugal topics from the three lyricists. Civil Service was a return to the "fuck what ya heard" hip hop that has been long overlooked in this day and age of glam and glitz that plagues both the commercial and underground realms.
Qwel continues to grow in his writing, as he shows off his story telling ability throughout his fourth and possibly most skilled release "Dark Day". With monster production provided by Jackson Jones (whose earlier collaboration with Qwel on the exclusive release "Rapid Eye Movements" gained overwhelming and abundant applause), Qwel continues to render the mold null and void. In his "Dark Day", Qwel ruminates over the notion that he who does not know his history is doomed to repeat it, and that leaves no time for blame in this cave. Qwel attacks the very principles that enslave us to our modern Tower of Babel. Qwel cleverly distributes story rhymes and furious triple time heat to officially seal the fact that he ain't going nowhere and growth is eminent.
From Qwel's prolific debut to his most recent works, he has proved to be groundbreaking and exceptional in all his endeavors. He continues, time after time, to shatter the molds and preconceived notions set for hip hop. With his clever lyricism and cutting edge versatility and topics, Qwel continues to fight to gain legitimacy for hip hop.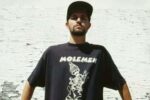 ROBUST & MAX
A veteran of Chicago's burst in underground hip hop, Robust is known in the Chi town scene for his past collaborations with groups such as Scam Artists and The Molemen. His 2000 independent release "Freelance Gynecologist" got attention worldwide from fans and critics of dope punchlines and humorous rhymes. Soon Bigga would appear on projects like Sage Francis' "Still Sick Urine Trouble" & Qwel's debut "If It Ain't Been In A Pawn Shop, Then It Can't Play The Blues", where he showed his growth into a more serious lyricist.
After success with 7″ single "Flibbertigibbit" (also on Meaty Ogre's recent "Leo vs. Pisces"), hip hop was definitely ready for Robigga to step up the game. Enter "Potholes In Our Molecules", the brand new full length on Galapagos4.
Things get very serious on this deep album, as Robust bares it all from the inside out, with his intricate flows & creative rhyme schemes intact. Of course he comes off with some humor, wit & straight rap savvy as well. The supremely crafted beats, handled mostly by Meaty Ogre & east coast producer Prolyphic, create a solid moody backdrop to keep your head stuck on nod. Dreas, Maker, Sun Spark & Bless also contribute heat to this 17 track album. Here's to life's flawless imperfections, flawlessly perfected as hip hop potholes.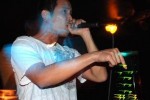 OFFWHYTE
Offwhyte consistently proves his mastery of language and rhythm. He makes a type of hip hop that is devoted to details, rather than trying to overwhelm with power and aggression.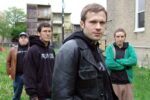 ROYCE
Ruthless rhythms and backyard beats weave between heart-tugging ballads. Subtle, alluring vocals sit atop warm, glowing bass and percussive tremors that have become signature to Royce's rumble and snap sound.
The continued success of their first release, "Subtleties of the Game," in addition to tours with Galapagos4 in Europe and the U.S., Royce has harvested fresh fuel for their sound. The quartet returned to the studio to produce a record that captured the heart and soul of growing up in the Windy City. Amidst this alchemy of sound called TUFF LOVE, Royce continues to carve out its niche in popular music and looks forward to their third release in 2009.
"Chicago's Royce is the live band for all the hyper-electric record collectors out there, solemn heads that dig on blues, psyche, prog and hip-hop." URB
"Evoking a combination of Sam Prekop of The Sea and Cake and Chris Martin of Coldplay. . .disco-era beats. . .hallmarks of the Isley Brothers or Can." Chicago Tribune
"Royce trudges through all the boring, arcane bitscrafting something more sublime." The Wire
"a band woven so intricately into Chicago's hip-hop scene that it requires attention." Chicago Sun-Times
Royce has recently toured the U.S. and Europe, opening for Qwel, Typical Cats, RJD2, Denizen Kane, Outerlimitz, Mestizo, Awol One, Pit-Er-Pat, The Shapeshifters, 2Mex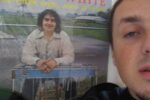 MEATY OGRE
Meaty Ogre is a Rockford born, Chicago raised, Phoenix residing producer, DJ, beatmaker, vinyl collector & record store owner. He has had countless contributions on Galapagos4, Heardrums and many other labels including a barrage of rare 45s that you won't find now without paying top dollar. Here's a discography of what Meaty has done, G4 or not:
Releases:
Carybdis / Lonliness Will Tear You Apart (7″) Heardrums Records 2001
Boomers / Bell Of The Beast (7″) Heardrums Records 2002
Lift Your Load / Grownhome (7″) Heardrums Records 2002
Amusing Ourselves To Death / Let The Stream Adjust (7″) Galapagos4 2003
Flibbertigibbit / Long Dirty Word (7″) Galapagos4 2003
Leo Vs. Pisces (CD) Galapagos4 2003
Leo Vs. Pisces Volume 1 (LP) Galapagos4 2003
Leo Vs. Pisces Volume 2 (LP) Galapagos4 2003
Summer Child / Sunset At Midnight (7″) Heardrums Records 2003
Blanket Of Ash / Break Even (7″) Curio Records 2004
Engaged Ring / Good Times (7″) Heardrums Records 2005
Carne Asada (7″, Ltd) Bully Records 2006
Freezer Burner (CD, Album) Galapagos4 2006
Saved (12″) Super Bro, Galapagos4 2006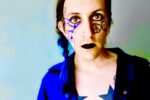 CONSUMER
MATT PALENSKE DONS THE MONIKER CONSUMER. TO HARNESS AN ALIENATED OPTIMISM WITH A REACTIVE, BODILY PERFORMANCE USING A SOULFUL BLEND OF APOCALYPTIC VOICES TO CREATE VEXING, THRASHY DANCE MUSIC.
CURRENTLY LIVING AND PERFORMING IN CHICAGO, IL