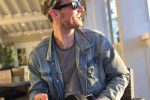 PROBCAUSE
With a polished sound that spans far outside the boundaries of hip-hop- ProbCause seamlessly jumps from dubstep – to glitch-hop- to R&B than back to a classic boom-bap gritty rap sound. With stories that make you reminisce and a percussive delivery that highlights his unique production ProbCause is one of the most exciting and versatile touring acts.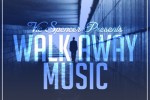 VIC SPENCER
Question: What is the result when you mix the wit of Sean Price, the comedic delivery of DOOM, the unorthodox approach of the late ODB, the lungs of B-Real, and the life experience of a group home resident hailing from the gritty Chicago's East Side? Answer: SAVEMONEY and Brainiac Society crew's own Vic Spencer.
FITZ FONZARELLI
What makes Fitz different is that he is a lover of soul, not an abuser. In his music there is an appreciation and an ode to his love of soul, not just a bunch of mixed samples. What makes him different is his intelligence, and his versatility. Soul is always the beginning, his beginning.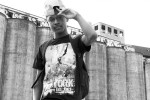 K!DD THA CHICAGOAN
Tracy Autman is a Hip Hop recording artist & producer who goes by the stage name, K!DD Tha Chicagoan. At the age of 8, he wrote his first song and had a passion for music ever since then. Growing up listening to artists such as Do or Die, Jay Z, Nirvana and Kanye West, K!DD draws upon many influences to craft his signature sound. Over the past two years, he has been signed by Coast2Coast, gained a faithful fan base, founded his label "2ill Entertainment" and signed to Chicago's On The Grind Management. Look out for upcoming work from K!DD Tha Chicagoan and keep checking www.kiddthachicagoan.com for the latest news, shows, music & more.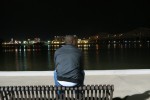 SINCERE
A rising star on the hip-hop scene, Sincere is taking on the world through his music, his life and hislove and admiration for women: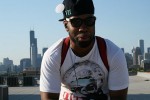 DUKE
Duke, a Chicago based rapper, whose motto, Dreams Take Full Commitment (D.T.F.C.)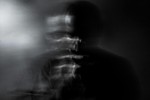 UPTOWN CELEBRITIES
The UC is a Chicago based Hip Hop group consisting of 4 members: Jon De Pledge, D-Flaire, E-Man & Tay Devito. The group formed in the spring of 2011 at Columbia College Chicago when Ernest "E-Man" Allgood met Lavell "D-Flaire" Miller at The Dwight Lofts Dormitory. At that time The UC only consisted of D-Flaire and Jeremy "Jon De Pledge" Johnson. After meeting and working on a couple of songs they both decided to introduce E-Man (and later Deante "Tay Devito" Spencer) into the group. From the winter of 2011 until the spring of the next year, the group finished and dropped The Variety Show which featured appearances by fellow Chicago emcee GLC and St Louis emcee Fresco Kane.