Starting January 3, anyone entering the concert will be required to show proof of full vaccination. Final dose of vaccination must be received no less than 14 days prior to the event. We will accept a hard copy of your vaccination card, a printed photocopy or a digital image on your phone, and must match your Government-issued ID. Masks are currently required to be worn by everyone inside the venue in accordance with current City of Chicago guidelines.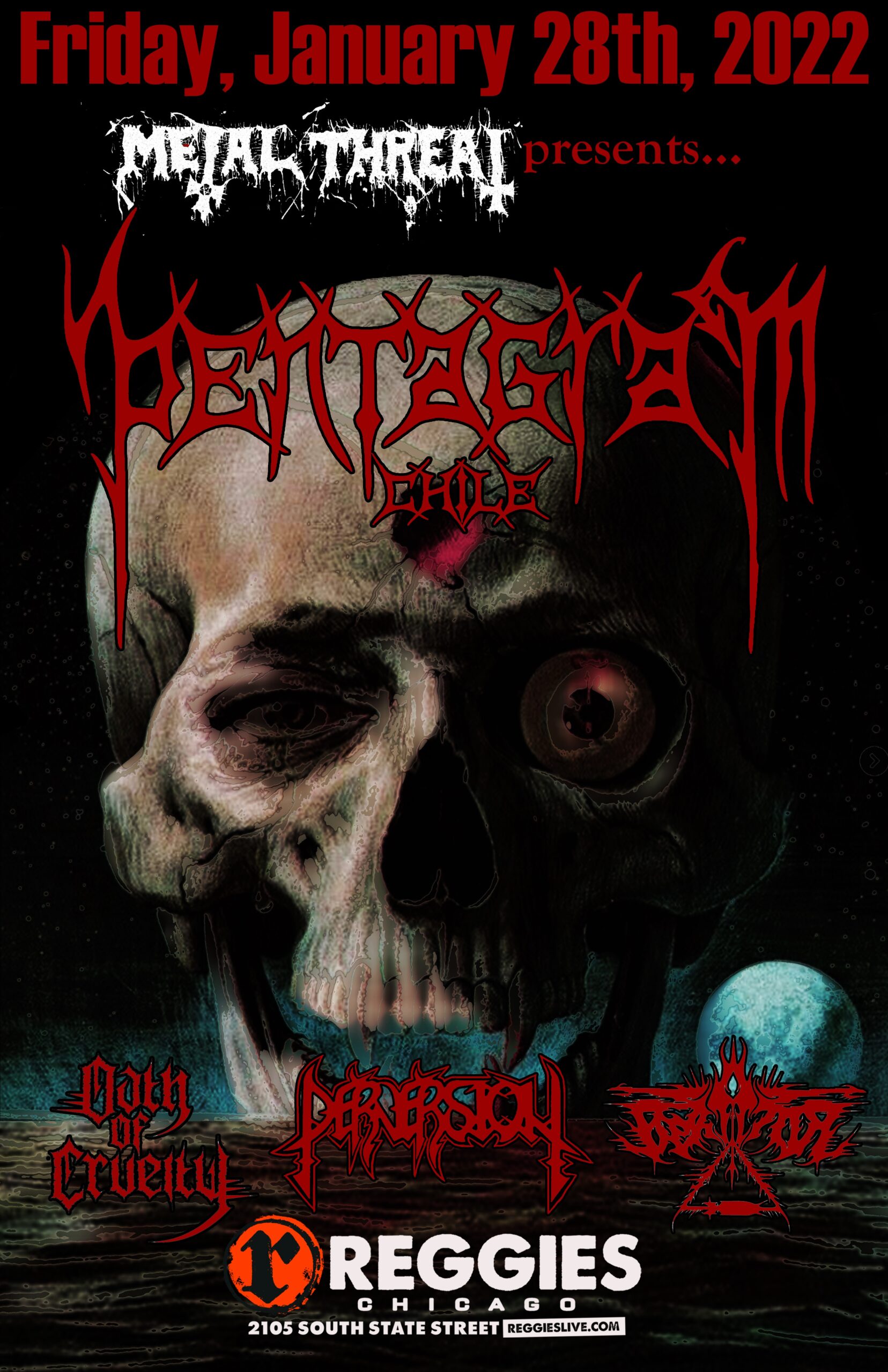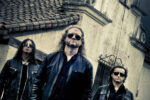 PENTAGRAM CHILE
Formerly known as Pentagram, but they changed their name in May 2012 out of respect for the famous doom metal band Pentagram.
Pentagram was formed in 1985 by Anton Reisseneger (lead guitar/vocals) and Juan Pablo Uribe (bass). Inspired by bands like Venom, Slayer, and Possessed, they started their own brand of extreme metal in a time and place where the genre was in its very first steps.
With a couple of originals and some covers, Pentagram debuted as a trio on December 28, 1985 with Eduardo Topelberg from the band Chronos on session drums. The first gigs were disastrous mainly because of the little experience of the band and the lousy conditions in which they gigged.
Next year, they hired drummer Marcelo Ulloa, with whom they played exactly one gig. By then they had three original tunes ready and after hiring Topelberg as a permanent drummer they recorded their first demo on the first month of 1987 at Nacofon Studios with a very tight budget. Reisenneger did vocals and played bass and guitar, while Uribe played second guitar. The demo started spreading through the international underground tape trading circuit and people started taking notice. Next month Reisenneger traveled to Brazil with a friend, invited by Max Cavalera (Sepultura). Some label in Rio de Janeiro offered Anton a record contract, to which he accepted, but then never heard again from them.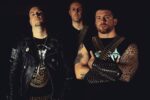 OATH OF CRUELTY
Death-Thrash unit from Houston, TX
PERVERSION
Archaic & Cacophonous Steel from Detroit.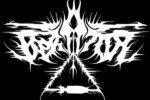 BERATOR
BERATOR is relentless black death violence –